10 Ways Companies and World Governments Are Supporting LGBT Culture
Why we're covering this: LGBTQ world politics can be discouraging, but there's lots of good news happening too — we try to celebrate our victories and praise our supporters while supporting inclusive, queer politics and culture abroad.
Business and Technology: Gay social media network Hornet announced its expansion into Southeast Asia with a new Health and Innovation Strategist to promote health and through 'fun, creative and sex-positive' campaigns. From Thailand, APCOM (the Asia Pacific Coalition on Male) launched a new YouTube series "GayOk Bangkok" that dramatizes the lives of six men while emphasizing good sexual health.
Twitter announced a new 'Trust & Safety Council,' a joint initiative with 50 non-profits to reduce bullying and create a 'safe space' online.
Japanese tech company Panasonic announced it will extend employee benefits to same-sex couples throughout its global workforce, despite a lack of recognition for couples in Japan. Also in Japan, the city of Nara has budgeted ¥2.08 million to educate local businesses about 'LGBT culture' in an effort to improve service and attract LGBT tourism.
And from the US, trans activist Chelsea Manning urged the LGBT community to support Apple in its refusal to hack an iPhone. She warned that a 'backdoor' to the device threatens the safety and privacy of queer and trans people all over the world.
Sports and Culture: International businesses, athletes, and charities convened in London to discuss 'the intersection of sports and the LGBT experience.'  Nike ended boxer Manny Pacquiao's contract after he stated that gay people are 'worse than animals.' Celebrity athletes from Magic Johnson to Ronda Rousey condemned his statements.
As the UK museums celebrated LGBT History Month, author Steve Slack examines what makes historical objects straight or gay.  National Geographic photographer Robin Hammond's new photo series captures the secret lives of LGBT people all over the world 'Where Love is Illegal.'
Actress Mya Taylor is the first trans actress to win a major acting award, taking home Best Supporting Actress from the 2016 Independent Spirit Awards for her work in Tangerine. Indian film Aligarh is winning rave reviews, including the British Film Institute who called it the 'best film yet on the Indian gay male experience.'
Finally check out this spoken word piece "Our Love Is Valid" by Kenyan artist Grammo Suspect.
The Ministry of Information of Cambodia announced it is working with local LGBT rights groups to develop a nationwide radio show that will promote LGBT community issues.
Nigerian author Ethan Regal explored the slowly shifting attitudes of local communities towards gay Nigerians. And journalist Naomi Larsson examined how awareness of intersex issues are changing from Chile to Uganda.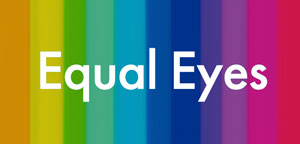 Unicorn Booty brings attentions to global issues of significance for lesbian, gay, bisexual, transgender and intersex people. Our partnership with Equal Eyes, a news source produced in collaboration with UNAIDS, the Joint United Nations Program on HIV/AIDS, is part of that effort. To learn more, visit their site at Equal-Eyes.org. 
This coverage promotes sexual and gender equality while highlighting issues of health, violence, culture, and legal and human rights. Equal Eyes provides advocates and allies a common frame of reference for the realities of global LGBTI communities. Through followup reporting and disseminating this coverage, our effort is to ensure we have a representation of the global stories that matter most or may have under-reporting.
activism
Africa
Apple
Asia
bisexuality
Cambodia
Chelsea Manning
Equal Eyes
Europe
Hornet
Japan
London
Magic Johnson
Manny Pacquiao
National Geographic
Nigeria
Nike
Tangerine
transgender
Twitter
Uganda
UNAIDS
United Kingdom