$119 Billion: The True Cost Of Homophobia
In the past, companies have been nervous about courting the queer community — for every Subaru who embraces its LGBTQ consumers, there's loads of companies who go "gay vague" at best. Companies have even been known to pull advertising on shows that are a little too queer in fear of upsetting the religious right. Oddly enough — it's the queer community they should be afraid of. A new analysis just figured out the cost of queerphobia — and it's $119.1 billion worldwide. That and more in this look at economic news around the world.
— A new analysis of US economy estimated that the spending power of LGBT community is worth an estimated $917 billion (€834 billion). 
— The largest drugstore chain in the US began distributing resource guides to their healthcare providers and pharmacists with information on LGBTQ terminology and identities, health disparities, and topics such as transitioning, HIV, and PrEP. 
— To celebrate Durban Pride Week, consumer goods giant Unilever South Africa lit its headquarters up in rainbow colors and released a statement of support for the community. 
— UNAIDS health economist Erik Lamontagne calculated the cost of homophobia and found that discrimination against gay, bisexual, and other men who have sex with men could be costing Western Europe and North America over $49 billion, Asia and Pacific over $88 billion, and a worldwide cost of up to $119.1 billion GDP.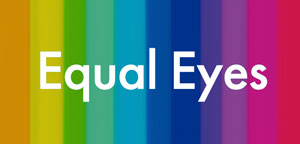 Unicorn Booty brings attentions to global issues of significance for lesbian, gay, bisexual, transgender and intersex people. Our partnership with Equal Eyes, a news source produced in collaboration with UNAIDS, the Joint United Nations Program on HIV/AIDS, is part of that effort. To learn more, visit their site at Equal-Eyes.org. 
This coverage promotes sexual and gender equality while highlighting issues of health, violence, culture, and legal and human rights. Equal Eyes provides advocates and allies a common frame of reference for the realities of global LGBTI communities. Through followup reporting and disseminating this coverage, our effort is to ensure we have a representation of the global stories that matter most or may have under-reporting.
(Featured image via Steven Depolo/Flickr)
Africa
economy
Equal Eyes
Europe
queerphobia
South Africa
UNAIDS
USA