28 Photos That Will Make You Long For 1970s NYC
The 1970s ravaged New York City with a zenith of crime, prostitution, and corruption that's near unthinkable in the city's current Disney-fied state. During the '70s, the city almost went bankrupt. An estimated 200,000 New Yorkers were addicted to cocaine, and the city had around 40,000 prostitutes and 245 porn shops, massage parlors and XXX theatres operating from Brooklyn to Time Square.
New York detective Frank Serpico famously testified about rampant drug abuse, bribery, and sexual coercion in the city police department. In 1975, the NYPD laid of 50,000 employees and crime rose 40 percent, culminating in the infamous 1977 blackout where the remaining police faced 1,000 fires and 1,600 store lootings costing the city $300 million. Meanwhile, the grafitti-ridden subway system and increasingly dangerous Central Park became settings for a series of frightening murders and rapes.
But the 1970s weren't all doom and gloom for NYC. The rise of the second-wave feminism empowered women to fight abuse and establish their own autonomy at work and home, the anti-war movement against Vietnam challenged the idea of wasteful American aggression, and the sexual revolution and advent of androgynous glam rock kicked traditional gender roles into the backseat. Plus, NYC gave birth to disco, a democratic mix of jazz, funk, Latin, and African sound that brought people of every race, sexual and political persuasion to the Studio 54 dance floor to mix it up and get it on.
Brooklyn photographer Paul McDonough recently shared some of his shots from 1970s New York. Though he calls the city streets his "studio," he doesn't consider the city to be any less photogenic now than it was then. "The energy of the city is the main attraction," McDonough says. "The changing styles are visible all the time and they are a constant source of inspiration."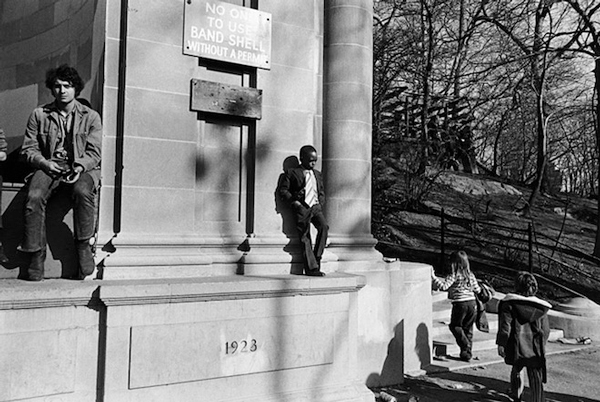 Originally published February 27, 2015.