Around the World: The Dictionary Is the Unlikely Queer Ally We Need, Russia Wants to Ban FIFA '17
The queer community is always on the lookout for allies—and we have what might be the most unexpected ally ever in the fine folks at Merriam-Webster. The dictionary creators have used their position (at least when they're not trolling Donald Trump) to talk about the evolution of language and how it intersects with queer identities. That news and more in our look at cultural change around the world!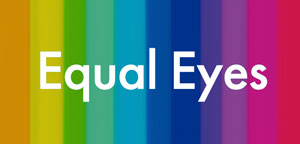 Unicorn Booty brings attentions to global issues of significance for lesbian, gay, bisexual, transgender and intersex people. Our partnership with Equal Eyes, a news source produced in collaboration with UNAIDS, the Joint United Nations Program on HIV/AIDS, is part of that effort. To learn more, visit their site at Equal-Eyes.org. 
This coverage promotes sexual and gender equality while highlighting issues of health, violence, culture, and legal and human rights. Equal Eyes provides advocates and allies a common frame of reference for the realities of global LGBTI communities. Through followup reporting and disseminating this coverage, our effort is to ensure we have a representation of the global stories that matter most or may have under-reporting.
(Featured image via Dave Worley/Flickr)
Amsterdam
Asia
Canada
Delhi
Equal Eyes
Europe
gender
Holland
India
Merriam-Webster
Ontario
queerphobia
Russia
South Korea
transgender
Uganda
UNAIDS
USA