Around the World: UK Court Rules Against Trans Kids, Half of Trans Russians Denied Work, Hong Kong Uses Conversion Therapy
A high court ruling in the United Kingdom should enrage every right-thinking person: They ruled a child could be taken away from his or her mother because she let the kid live "entirely as a girl." If that weren't bad enough, other divorced parents are fighting for custody on grounds that the other parent is respectful of their transgender children. That and more in our look at bad news around the world.
Witbooi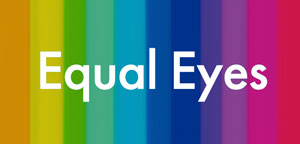 Unicorn Booty brings attentions to global issues of significance for lesbian, gay, bisexual, transgender and intersex people. Our partnership with Equal Eyes, a news source produced in collaboration with UNAIDS, the Joint United Nations Program on HIV/AIDS, is part of that effort. To learn more, visit their site at Equal-Eyes.org. 
This coverage promotes sexual and gender equality while highlighting issues of health, violence, culture, and legal and human rights. Equal Eyes provides advocates and allies a common frame of reference for the realities of global LGBTI communities. Through followup reporting and disseminating this coverage, our effort is to ensure we have a representation of the global stories that matter most or may have under-reporting.
(Featured image via Rod Waddington/Flickr)
Africa
Asia
Equal Eyes
Europe
transgender
transphobia
UNAIDS