Around the World: Hong Kong Teens Love Porn, Australia Violates Intl Law, UK Hate Crimes on the Rise
In this monthly look at news briefs from around the world — courtesy of Equal Eyes, a news source produced in collaboration with UNAIDS and the Joint United Nations Program on HIV/AIDS — we've got a look at the march for global marriage equality, a rise in hate crimes — but also success in bridging communities.
1. Australia's Anti-Trans Marriage Legislation Violates International Human Rights Law
The UN Human Rights Committee declared that Australian legislation that prevents married trans people from changing their birth certificates to match their gender identity is in violation of international human rights law. Australian officials contend that gender changes could result in same-sex marriages, currently illegal in the country.
2. Canada Protects Transgender and Nonbinary People
The Canadian government passed new protections for transgender and nonbinary individuals with legislation that makes it illegal to discriminate on the basis of gender identity or expression.
Similarly, the Organization of American States (OAS) adopted a resolution on human rights that included a condemnation of all forms of violence and discrimination against a person based on their sexual orientation, gender identity, or gender expression. The OAS called on states to properly investigate hate crimes and to ensure the protection of LGBTI human rights defenders.
3. Serbia Gets First Lesbian Prime Minister
Ana Brnabić, Serbia's New Prime Minister
In Serbia, President Aleksandar Vucic made headlines when he nominated Ana Brnabić to be the country's first female prime minister. Although many lawmakers opposed Brnabić, who is openly a lesbian, the nomination was confirmed in a vote.
4. Lithuania Rejects Marriage Equality While Germany and the Faroe Islands Embrace It
The Lithuanian Parliament failed to pass a proposal that would have given legal status to same-gender couples. Although the motion was rejected, executive director of Lithuanian Gay League, Vladimir Simonko said support for same-sex families is "slowly gaining momentum".
 
The Parliament of Malta is set to debate its Marriage Equality Bill during its current session. The bill will also allow husbands to adopt their wives' surnames.
 
In Germany, party leaders from the Social Democrats (SPD), the Greens, and the Free Democrats (FDP) each announced they would refuse to join any government coalition that did not introduce marriage equality to the country.  In response, Chancellor Angela Merkel lent support to a snap parliamentary vote. On Friday, the Bundestag, the German parliament, voted to legalize same-sex marriage and to allow same-sex couples to jointly adopt children. 
 
The Faroe Islands finally achieved marriage equality a year after the parliament voted in favor of the change. As part of the Kingdom of Denmark, the new legislation had to be approved by the Danish government before being put into practice.
5. Mississippi Businesses Are Legally Allowed to Discriminate Against LGBTQ People
In the United States, the 5th Circuit Court of Appeals has allowed the enforcement of Mississippi's House Bill 1523 "religious freedom" law.  The bill permits individuals and businesses to discriminate against LGBT people on issues of employment, housing, adoption, and medical services when it contradicts their religious beliefs. Despite the ruling, a majority of Mississippi residents oppose using religious beliefs as a basis to discriminate.  An in-depth survey on discrimination found that 61% of all Americans oppose allowing business owners to refuse LGBT people services due to their religious beliefs.
6. In the United Kingdom, There's a 35% Increase in Anti-LGBTQ Hate Crimes
A new UK report found there has been a 35% increase in reported hate crimes against LGBT+ since marriage equality was introduced in 2014. As the UK's Conservative party joins with Northern Ireland's Democratic Unionist Party (DUP)—known for its "appalling view on gay rights," some worry the environment will only get worse for LGBT and other marginalized groups.
7. Canada Wants a Diverse Military
Canada's Chief of the Defence Staff, General Jonathan Vance, issued a directive calling for more diversity in the military, including a comprehensive effort to recruit women, "new citizens", and LGBT Canadians. Dr Alan C. Okros, professor at Canadian Forces College, noted that to make a stronger military they need people with different views and skill sets:
"This isn't a luxury; this isn't social engineering, this isn't political maneuvering or political correctness. This is now an operational requirement."
8. London's Second Ever "Big Gay Iftar" Was a Huge Success
Last year's attack on US gay club Pulse has inspired communities across the world to find ways to celebrate together. In the US, LGBT Muslims and allies in Minnesota passed out invitations at clubs and cafés for an Iftar gathering, despite resistance from both Muslim and LGBT communities. In the UK, London held its second ever "Big Gay Iftar" in a packed room with a lengthy waiting list. And in Malaysia, the Pelangi Campaign held "Remembering Orlando: Courage in the Face of Adversity"during an Iftar that brought supporters and activists from around the region.
9. Hong Kong Teens Watch More Porn, But Know Less About Sex
From Hong Kong, a new comprehensive survey found that secondary students' knowledge of sex has decreased even as more students are watching explicit material online. Describing the situation as "absolutely outrageous", activist Tommy Chen said that the lack of sex education, especially for LGBT youth, will contribute to a predicted rise in HIV infections.
10. Iceland's National Personification is a Trans Woman
Eva Ágústa Aradóttir, Iceland's Lady of the Mountain. Photo: Gay Iceland
For the first time, a town in Iceland nominated a trans woman to represent the Fjallkona or Lady of the Mountain, considered to be the national personification of Iceland during Iceland's National Day.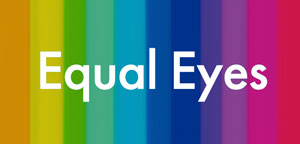 Unicorn Booty brings attentions to global issues of significance for lesbian, gay, bisexual, transgender and intersex people. Our partnership with Equal Eyes, a news source produced in collaboration with UNAIDS, the Joint United Nations Program on HIV/AIDS, is part of that effort. To learn more, visit their site at Equal-Eyes.org. 
This coverage promotes sexual and gender equality while highlighting issues of health, violence, culture, and legal and human rights. Equal Eyes provides advocates and allies a common frame of reference for the realities of global LGBTI communities. Through followup reporting and disseminating this coverage, our effort is to ensure we have a representation of the global stories that matter most or may have under-reporting.
Featured image by Robert Dodge via iStock.
Equal Eyes
hate
marriage equality
representation
UNAIDS