10 'Around the World' Stories: Racism in the LGBTQ Community, Pride Month Abroad, Denying a Child's Gender Identity is Abuse
In this monthly look at news briefs from around the world — courtesy of Equal Eyes, a news source produced in collaboration with UNAIDS and the Joint United Nations Program on HIV/AIDS — we take a look at pride celebrations from around the world. We also take a look at the shocking fact that 100% of Arab men in the United Kingdom have faced racism from the LGBT community.
1. Thailand Makes Steps to Legalize Marriage Equality
Thailand's Minister of Justice, Ms Pitikan Sithidej, announced she had received a petition of nearly 60,000 signatures urging for the legalization of same-sex marriage. Sithideji said she would push forward a gay rights bill that has been stalled since 2013.
2. The HIV Crisis Hits The Black Queer Community Hardest
In the US, the Center for Disease Control and Prevention continued to warn that, if current rates continue, one in two African-American gay and bisexual men will be infected by HIV. Writing for the New York Times, Linda Villarosa explored the crisis faced by black men and transgender people in the southern US.
3. Doctors Are Lying to Intersex Patients
From the UK, the BBC reported that medical professionals "routinely lie" and withhold information from intersex people regarding their own personal health. The practice, meant to hide differences in biology, can result in severe complications as patients age.
4. This Australian HIV Video Campaign Is Hilarious
From Australia, LGBT health group ACON teamed up with iconic Sydney drag queen, Maxi Shield, to promote sexual health and HIV testing in a new video campaign.
5. Canada Says Denying a Child's Gender Identity is 'a Form of Abuse'
The government of Ontario, Canada passed "Bill 89, Supporting Children, Youth and Families Act, 2017". The Act amends child protections to include a child's "sexual orientation, gender identity, and gender expression". Introducing the bill, Minister of Child and Family Services Michael Coteau said he would consider denying a child's identity "a form of abuse".
6. Discrimination in Africa Keeps People From Getting HIV Help
In Uganda, the Ministry of Health participated in meetings with Spectrum Uganda, a support organization for gay, bisexual, other men who have sex with men, and transgender individuals, to focus on bringing HIV/AIDS support to these populations. Meanwhile, UNAIDS Executive Director Michel Sidibe met with Ugandan LGBT activists who told him that him that Uganda cannot reach UNAIDS 90-90-90 HIV treatment targets as long as the country's laws criminalize both HIV positive and gay people.
The Kenya National Commission on Human Rights warned that discrimination against sex workers, trans people, prisoners, and gay people is impacting the spread of HIV in East and Southern Africa by discouraging them from seeking health services.
In Nigeria, where homosexuality is criminalized and can lead to a lengthy prison sentence, the Initiative for Equal Rights launched Quickcare, a mobile app that links LGBT people to health services, provides basic safe sex information, and suggests LGBT-friendly facilities in the country.
7. Texas Passes Two Anti-LGBT Bills
Photo by Renphoto via iStockPhoto
In the US, the Texas State House passed two bills limiting the rights of LGBT people. The first continued the trend of denying bathroom and locker room facilities that match a person's gender identity, and the second allows organizations to deny same-sex couples seeking to adopt children. Meanwhile, the US Congress is considering a federal bill, The Child Welfare Provider Inclusion Act of 2017, that will allow organizations across the country to deny LGBTQ individuals from adopting or fostering children.
8. Racism Is a Big Problem in the LGBT Community
Photo by yacobchuk via iStockPhoto
From the UK, a new survey of gay and bisexual men found that racism is a significant problem within the community. Nearly 80% of black and Asian men and 100% of Arab men surveyed have experienced racism from others in the LGBTI community.
9. The Crimes Against Humanity Case Against American Homophobe Scott Lively Is Dismissed on a Technicality
Ugandan LGBT rights organization SMUG filed a case with the Kampala High Court against the Ugandan Registration Service Bureau after officials refused to register the group's name "Sexual Minorities Uganda"  explaining that because same-sex relations are illegal, "the bureau cannot legitimize an illegality".  SMUG also used the US courts to sue American Scott Lively, leader of Abiding Truth Ministries. SMUG argued that Lively had violated international law by engaging in anti-LGBT efforts in Uganda. Although the federal judge dismissed the case on a technicality, he also noted that:
"Anyone reading this memorandum should make no mistake. The question before the court is not whether Defendant's actions in aiding and abetting efforts to demonize, intimidate, and injure LGBTI people in Uganda constitute violations of international law. They do."
10. A Look at Pride Month Around the World
The summer's Pride season kicked off with events throughout the world. In South Africa, LGBTI community and allies gathered in Cape Town and in Western Cape to honor the lives of LGBTI people lost to hate crimes. In Lebanon, Beirut successfully hosted its first Pride week despite threats of violence.
An estimated 200,000 people participated in Tel Aviv, Israel's Pride parade, whose theme was "bisexual visibility". While some queer Palestinians and other international speakers boycotted the event, a small group of anti-occupation LGBTQ activists attempted to block the parade, holding signs that read "There's no pride in occupation".
In Malaysia, a 3-day campaign and Pride event called "Courage in the Face of Adversity" was canceled by the hosting university after backlash from the Islamic community.  In Moldova, police shut down a pro-LGBT march to avoid a confrontation with counter-protesters who threw eggs at the marchers. And in Ukraine, a group of young men attacked LGBT activists holding a small rally Kharkiv city, throwing bricks and lighting a rainbow flag on fire.
In the US, the annual Los Angeles Pride parade was turned into a "Resist March". Organizer Brian Pendleton said the change was to lend "our iconic rainbow flag to anyone who feels like their rights are under threat and to anyone who feels like America's strength is its diversity".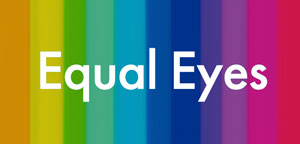 Unicorn Booty brings attentions to global issues of significance for lesbian, gay, bisexual, transgender and intersex people. Our partnership with Equal Eyes, a news source produced in collaboration with UNAIDS, the Joint United Nations Program on HIV/AIDS, is part of that effort. To learn more, visit their site at Equal-Eyes.org. 
This coverage promotes sexual and gender equality while highlighting issues of health, violence, culture, and legal and human rights. Equal Eyes provides advocates and allies a common frame of reference for the realities of global LGBTI communities. Through followup reporting and disseminating this coverage, our effort is to ensure we have a representation of the global stories that matter most or may have under-reporting.
Featured image by Daniel Bendjy via iStockPhoto.
Africa
Canada
Equal Eyes
race
Thailand
UNAIDS
United Kingdom