10 'Around the World' Stories: Scotland Approves PrEP, the Philippines Backtracks on Marriage Equality, LGBTQ Acceptance Helps All Communities
In this monthly look at news briefs from around the world — courtesy of Equal Eyes, a news source produced in collaboration with UNAIDS and the Joint United Nations Program on HIV/AIDS — we see some good news. Scotland has approved the use of PrEP, studies show that when communities are accepting of queer people, assaults and hate crimes go down across the board and an activist is honored with a subway station. But, unfortunately we have bad news too — like how Duarte, often referred to as the Philippines' Trump, backtracked on LGBTQ rights… much like the original Trump.
1. Scotland Approves PrEP
The Scottish Medicines Consortium announced that PrEP has been accepted for use to prevent HIV infection and will be available at local Health Boards within three months. The Israeli Health Ministry and the Israel AIDS Task Force announced a joint initiative to distribute free condoms at gay nightclubs and Pride events.
2. Tanzania Starts Forced Anal Exams for Gay Men
From Tanzania, Buzzfeed News spoke to several men arrested during the recent local crackdown on people suspected of homosexuality. The men were forced to undergo "anal examinations" to prove their sexuality—a practice condemned by the UN Committee Against Torture and deemed "medically worthless" by experts. Although Tanzania has not previously been known to use forced anal exams, the Deputy Health Minister, Hamisi Kigwangalla, said he expects testing to become routine.
However, in Tunisa, the National Council of the Medical Order released a statement calling for the end of forced anal and genital examinations.
3. India Schools United States on Transgender Bathroom Issues
In the US, states continued to debate legislation targeted at transgender people. North Carolina politicians repealed and replaced its 'bathroom bill', though advocates warned the new bill altered the language but kept discriminatory practices. The mayors of many cities, including LA, Atlanta, and New York, reaffirmed that travel bans against the state remain. Arkansas dropped its proposed 'bathroom bill', yet continues to consider a bill that will prevent any individual from amending their birth certificate.
4. Osage Nation Recognizes Marriage Equality
The Native American Osage Nation voted by special referendum to recognize same-sex marriage. Thirty-five tribes now provide legal recognition, including prominent Cherokee Nation, Cheyenne, and Arapaho Tribes.
5. Cuba May Improve LGBTQ Rights in 2018
In Cuba, National Assembly representative Mariela Castro Espín told reporters that the Assembly would consider a "legislative package" in 2018 that would improve the rights of LGBT citizens. Although Espín provided no details, as director of the National Center for Sex Education (Cenesex) she has signed an agreement with the UNFPA to promote comprehensive sexuality education and to reduce stigma and discrimination of vulnerable populations.
6. Russia Says "Don't Be Homophobic Abroad"
The Russian Foreign Ministry released new information for Russians traveling abroad that advises them against acting homophobically while in Austria, Denmark, Spain, Canada, and France.
7. The Philippines' Trump Backtracks on Marriage Equality
In the Philippines, President Rodrigo Duterte announced the country could not accept same-sex marriage despite previously suggesting his support. Local activist Normal Baloro urged supporters and media to focus on other issues that impact the LGBT community, especially transphobia.
At the same time, the Supreme Council of Bishops of the Philippine Independent Church released a document using scripture to support inclusion of LGBTQI+ people. The Bishops went on to state: "We humbly ask for forgiveness for the many times we have shown indifference, and have made the LGBTIQ+ people feel less human, discriminated against and stigmatized. We apologize for instances they felt that, through our thoughts, words, and deeds, God's love is selective."
8. France Struggles with Gender
France's Supreme Court heard a case to determine if intersex citizens have the right to be marked as "gender neutral" on their birth certificates. The High Court of Tours originally granted a 64-year-old resident's petition to change their documentation; however, the Court Appeal of Orleans reversed the judgment, stating that the request would in effect create a third gender category and that only legislators could undertake that action.
9. LGBTQ Acceptance Leads to Less Assaults on All Communities
image via Brayden Summers' "All Love is Equal"
​Two related studies were published on sexual assault and sexual and gender identity on US college campuses. The first, which surveyed over 70,000 students, found that students of intersecting minority identities—such as LGBT people of color—have significantly higher odds of sexual assault than their peers.  The second found that when colleges are perceived as being inclusive of LGBTQ people, all students are less likely to be victims of assault.  Researchers suggest that inclusive campuses empower students to stand up for themselves and embolden bystanders to intervene.
10. Argentinian Activist Honored with Subway Station
In Argentina, the Buenos Aires City Legislature dedicated a subway station to LGBT activist Carlos Jaúregui, the first president of the Comunidad Homosexual Argentina (CHA). The station which opened this month is decorated throughout in murals and rainbow colors.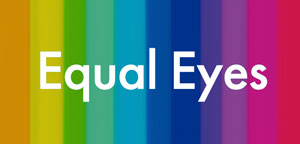 Unicorn Booty brings attentions to global issues of significance for lesbian, gay, bisexual, transgender and intersex people. Our partnership with Equal Eyes, a news source produced in collaboration with UNAIDS, the Joint United Nations Program on HIV/AIDS, is part of that effort. To learn more, visit their site at Equal-Eyes.org. 
This coverage promotes sexual and gender equality while highlighting issues of health, violence, culture, and legal and human rights. Equal Eyes provides advocates and allies a common frame of reference for the realities of global LGBTI communities. Through followup reporting and disseminating this coverage, our effort is to ensure we have a representation of the global stories that matter most or may have under-reporting.
Argentina
bathroom bills
Cuba
Equal Eyes
France
homophobia
India
Philippines
PrEP
Russia
Scotland
Tanzania
UNAIDS