This Canadian Gay Couple Opened The First LGBTQ Foster Agency in Ontario!
Unfortunately, queer youth are overrepresented in foster programs — thanks to homophobic parents turning their backs on their kids. But fortunately a gay Canadian couple has opened the first LGBTQ foster agency in Ontario to help take some of the load from the system! That and more in our look at youth news from all over the world.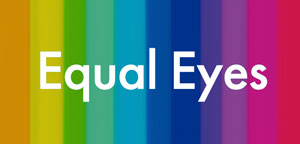 Unicorn Booty brings attentions to global issues of significance for lesbian, gay, bisexual, transgender and intersex people. Our partnership with Equal Eyes, a news source produced in collaboration with UNAIDS, the Joint United Nations Program on HIV/AIDS, is part of that effort. To learn more, visit their site at Equal-Eyes.org. 
This coverage promotes sexual and gender equality while highlighting issues of health, violence, culture, and legal and human rights. Equal Eyes provides advocates and allies a common frame of reference for the realities of global LGBTI communities. Through followup reporting and disseminating this coverage, our effort is to ensure we have a representation of the global stories that matter most or may have under-reporting.
(Featured image via Chad Craig.)
Africa
Asia
Canada
Equal Eyes
Europe
Human Rights Watch
Indonesia
Japan
Uganda
UNAIDS