Chris Pine Admits He's Obsessed with 'RuPaul's Drag Race' and Lip Syncs for His Life
On last night's Saturday Night Live, Chris Pine and a group of auto-mechanics admit they are obsessed with RuPaul's Drag Race in a hilarious sketch.
The sketch finds a group of butch auto-mechanics taking a break. Slowly, their break time conversation turns to the topic of what the show on VH1 their girlfriends watch: RuPaul's Drag Race.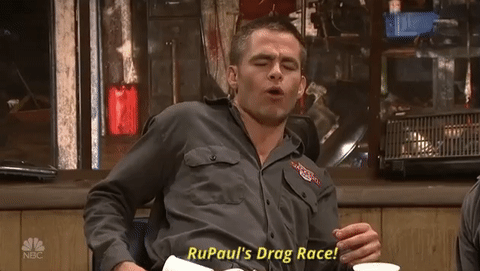 Season nine contestant Trinity Taylor is brought up to much debate.
"Right, right, apparently she is known for how flat her tuck is, whatever that means."
Chris Pine answers, "I guess that means when you tape your hot dog down between your buns so you have that flat crotch illusion.
"Well, guess what, Marcus? I don't care how good Trinity Taylor's tuck is. She is from the pageant circuit, right? And those bitches never win. You know? At least that's what people you know who watch the show have said around me."
"Guys, guys, all of you guys… who do we think we are kidding? We watch RuPaul's Drag Race and we love it."
After finally admitting they all love the show, they discover they want to lip-synch for their life, too. So Chris Pine and Bobby Moynihan's characters go head to head lip synching an Erika Jayne track.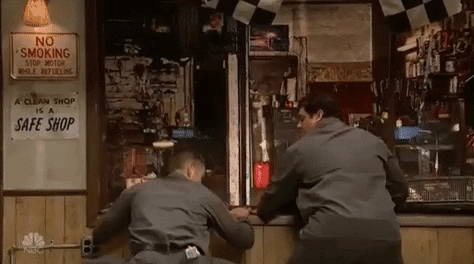 How gay is that?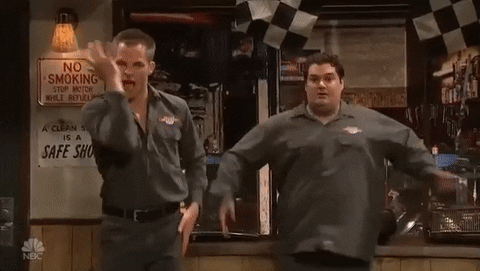 Saturday Night Live got a whole lot gayer this season and here is why.
This isn't the first time Saturday Night Live has embraced queer culture this season. Earlier this year, they featured a hilarious parody of Fire Island, featuring a group of lesbians vacationing in Cherry Grove. With sketches like this and Auto Mechanics, the show has embraced our culture to a whole new level and we love it.
This has to do with the show's writing staff getting a lot gayer this past year. In August 2016, out writer Chris Kelly was promoted to co-head writer with Sarah Schneider. In addition, eight new writers were hired for the upcoming season, including the very funny and very out Julio Torres.
We're loving that a show like Saturday Night Live is featuring Drag Race in such a hilarious way, putting even more mainstream eyeballs on the coveted crown of our community.
Watch Chris Pine lip sync for his life in the hilarious sketch below:
RuPaul's Drag Race
Saturday Night Live