Do Closeted Republicans Have Hotter Sex?
It's a truth universally acknowledged that all anti-LGBT Republicans are desperate closet-cases cruising for man-ass. Cases in point: Larry Craig, Ken Mehlman, Jim West, Mark Foley, and (most recently) North Dakota State Representative Randy Boehning.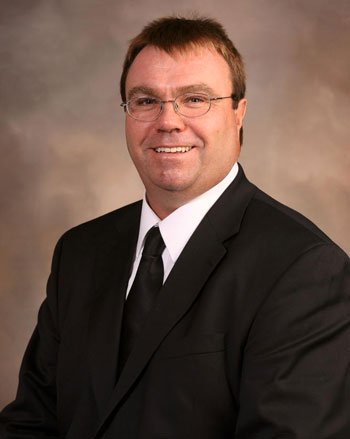 Boehning — a 52-year-old Fargo lawmaker with a history of voting against LGBT legal protections — got outed this week when Dustin Smith, a 21-year-old man from Bismarck, revealed that Boehning (screen name "Top Man!") contacted him on a hook-up app with "sexually suggestive messages and… an unsolicited photo of his penis."
Boehning (who is unmarried without kids) says that he only voted against LGBT rights to reflect the will of his constituents, but who cares? The real question is whether he and other closeted Republicans have hotter sex.
YES, IT'S HOTTER THAN FOX NEWS IN JULY!
Being a closeted Republican means having furtive, anonymous flings on the fly — no time for first names, pretentious dates, foreplay, or chit-chat — just hot, slammin' wham-bam-thank-you-ma'am buttsecks. It also means being naughty and planning your hook-ups via work e-mail (like Mark Foley) or cruising for toilet tramps during business trips (like Larry Craig). And you just know that all those repressed shameful desires just come 'a-raging out once the pants are off — so freaky! So sinful!! So hot!!! If you're looking for a pump-and-dump man-slut, closeted Republicans are where it's at!
NO, IT'S COLDER THAN WINTER TAX REFORM
 Fucking with closeted Republicans is like fucking with first-timers — they're inexperienced, mimic the crap moves they've seen in porn, and cum within mere seconds of touching another guy's wee-wee. They're too guilty to enjoy rimming or kissing and spend more time worrying about their constituents and public image than they do getting it on. They're the sort of guys who think that bottoming means they're "the woman," and while private hotel rooms and hush money have their allure, so does putting a dick in your mouth without crying.
So what do you think, intrepid readers? Do closeted Republicans have hotter sex? Sound off in the comments below!
closet cases
hooking up
NSFW
polls
Republicans