Dopplebangers: 20 Boyfriend Couples That Look Alike
"Dopplebanger" is the word for when someone dates a person who looks like themselves, and apparently there's an entire Tumblr devoted to them.
We can't decide whether dopplebanging is the ultimate form of vanity or just the ultimate form of masturbation. Maybe it's an ultimate form of self-love, endlessly dating and doting on "yourself," but maybe it's the ultimate form of self-rejection — you can't love yourself, so you love someone who looks like you, but isn't you.
Or maybe we're just overthinking the whole thing and there will always be ones that look and dress like each other. It shouldn't surprise us really, after all, science has proven that the longer you're with someone, the more you start to resemble them.
Note: we're also pretty sure that some of these "gay couples" are actually just brothers. Of course, that doesn't mean they're not dating. You never know…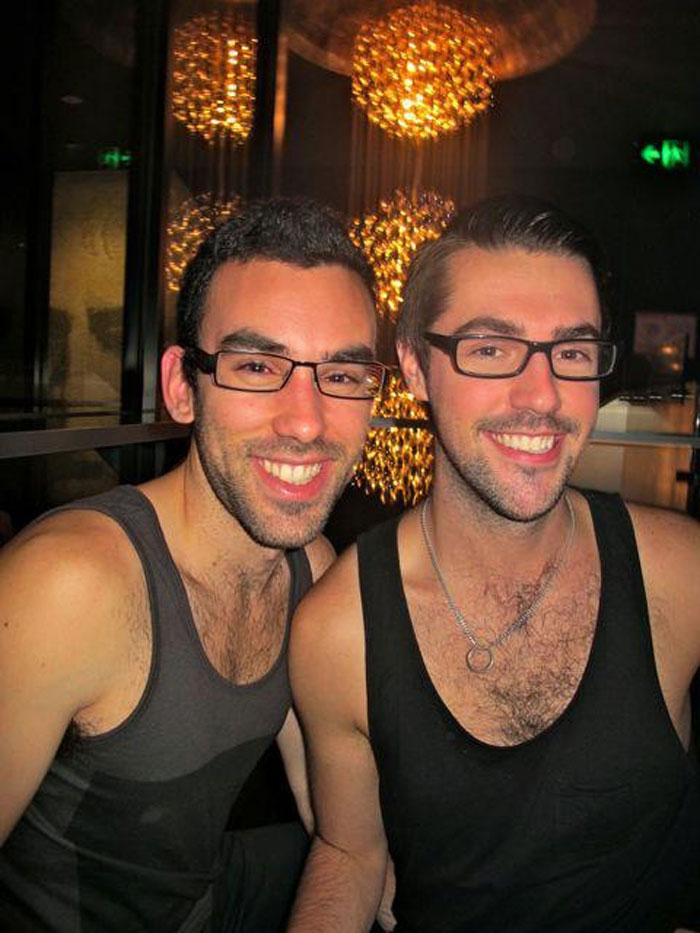 love
relationships