Moments after Sasha Velour was crowned America's Next Drag Superstar at the end of RuPaul's Drag Race Season 9, she said, "Let's change shit up! Let's get inspired by all this beauty … and change the motherfucking world!" It made us wonder which Drag Race champions have enough influence to potentially do just that.
RuPaul certainly forges her queens in her own image, taking them through an increasingly challenging gauntlet of photo shoots, media appearances and sickening runway challenges to make them true drag ambassadors to the world, but not all Drag Race champions have single-handedly pushed the world's fashion and politics forward — it's a lot to ask a monarch with only a one-year reign.
Some Drag Race champs spend their reigning year touring the world, while others concentrate on their own work and a quiet few have virtually disappeared.
So to measure each queen's influence, we took a look at their social media platforms to get a rough idea of which ones have the greatest social reach, and thus influence. It's not the best indicator — admirers more likely indicate popularity rather than one's effect on society — but it gives us an idea of which queen has the largest following to carry out their bidding, whether for playing or for slaying.
Here's how the reigning queens of Drag Race stack up from most influential to least:
1. Bianca Del Rio (Season 6): 1,972,797 fans
Facebook: 596,572 likes
Twitter: 351,000 followers
Instagram: 1,000,000 followers
YouTube: 25,225 subscribers
2. Alaska Thunderfuck (All Stars 2): 1,927,763 fans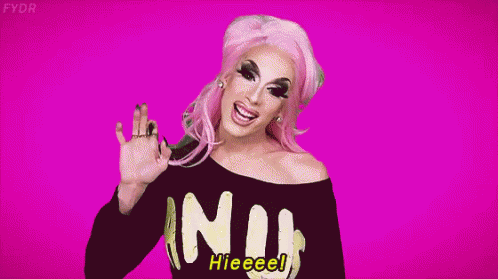 Facebook: 366,715 likes
Twitter: 335,000 followers
Instagram: 995,000 followers
YouTube: 231,048 subscribers
3. Sharon Needles (Season 4): 1,626,630 fans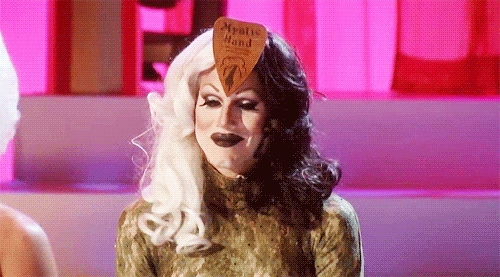 Facebook: 545,437 likes
Twitter: 323,000 followers
Instagram: 685,600 followers
YouTube: 72,593 subscribers
4. Jinkx Monsoon (Season 5): 1,219,138 fans Facebook: 385,554 likes
Twitter: 262,000 followers
Instagram: 548,900 followers
YouTube: 22,684 subscribers
5. Violet Chachki (Season 7): 1,147,953 fans
Facebook: 148,853 likes
Twitter: 140,000 followers
Instagram: 833,000 followers
YouTube: 25,220 subscribers
6. Bob the Drag Queen (Season 8): 837,614 fans
Facebook: 113,082 likes
Twitter: 112,000 followers
Instagram: 553,000 followers
YouTube: 59,532 subscribers
7. Raja (Season 3): 735,137 fans
Facebook: 46,280 likes
Twitter: 167,000 followers
Instagram: 503,900 followers
YouTube: 17,957 subscribers
8. Sasha Velour (Season 9): 635,135 fans
Facebook: 62,290 likes
Twitter: 103,000 followers
Instagram: 467,000 followers
YouTube: 2,845 subscribers
9. Chad Michaels (All Stars 1): 556,397 fans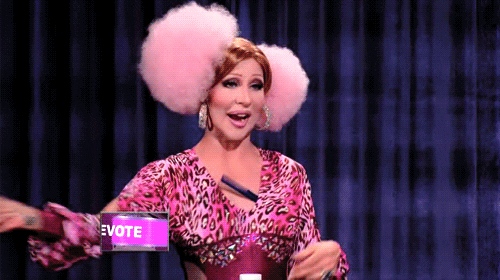 Facebook: 165,261 likes
Twitter: 182,000 followers
Instagram: 205,400 followers
YouTube: 3,736 subscribers
10. Tyra Sanchez (Season 2): 413,941 fans Facebook: 223,670 likes
Twitter: 56,100 followers
Instagram: 133,000 followers
YouTube: 1,171 subscribers
11. BeBe Zahara Benet (Season 1): 192,849 fans
Facebook: 84,488 likes
Twitter: 41,800 followers
Instagram: 62,300 followers
YouTube: 4,261 subscribers
And here's who slays most on social media….
Facebook's Top Queens:
1. Bianca Del Rio: 596,572 likes
2. Sharon Needles: 545,437 likes
3. Jinkx Monsoon: 385,554 likes
Twitter's Top Queens:
1. Bianca Del Rio: 351,000 followers
2. Alaska Thunderfuck: 335,000 followers
3. Sharon Needles: 323,000 followers
Instagram's Top Queens:
1. Bianca Del Rio: 1,000,000 followers
2. Alaska Thunderfuck: 995,000 followers
3. Violet Chachki: 833,000 followers
YouTube's Top Queens: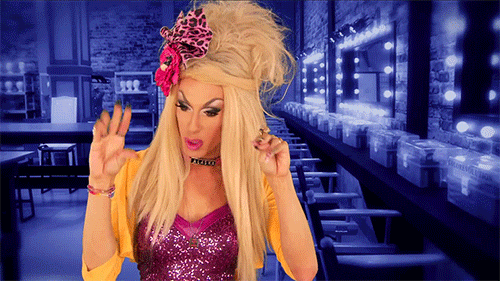 1. Alaska Thunderfuck: 231,048 subscribers
2. Sharon Needles: 72,593 subscribers
3. Bob the Drag Queen: 59,532 subscribers
(Featured image via NewNowNext)
Jinkx Monsoon
RuPaul's Drag Race
Tyra Sanchez
Read more stories by just signing up
or Download the App to read the latest stories