Gassy Cows And Lonely Ferrets: 15 Sad Animal Facts
We're fascinated by animals, whether they're adorable red pandas, piglets dressed as unicorns or orgy-loving marsupials. So when we found illustrator Brooke Barker's Tumblr Sad Animal Facts, we were happy to get a good laugh and learn a few things rather than being bummed out.
Barker takes animal facts and turns them into neurosis — a moth worries that his lack of a stomach means all the calories will go straight to his thighs (even though moths don't really have "thighs"). Meanwhile a cow that farts up to 200 liters of gas laments her lack of a social life.
Even though animals have complex brains and feelings, many lack the self-awareness necessary to lament their beastly bodies or social habits. So even though Barker's informational cartoons may make you feel a bit more empathetic towards your fellow beasts, don't start crying the next time you see an overweight moth or a gassy cow — their self-image and social lives are probably alright. Heck, they might even be better than ours.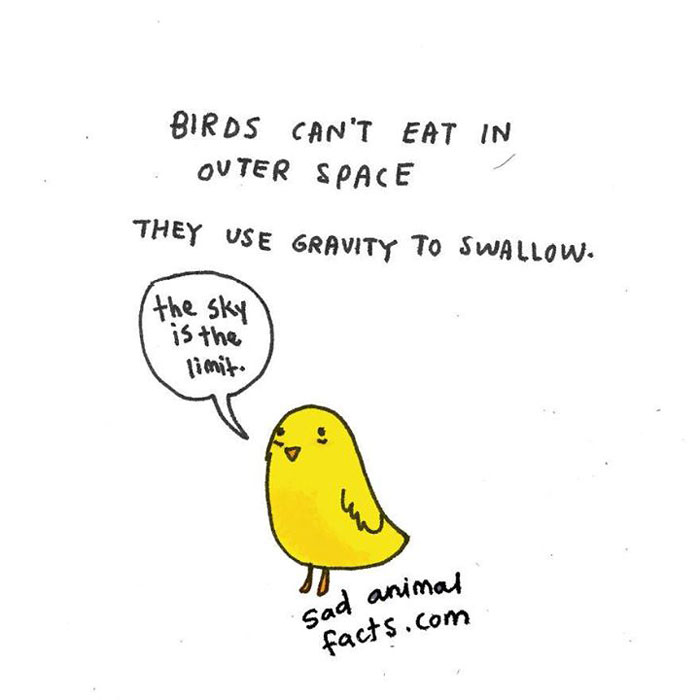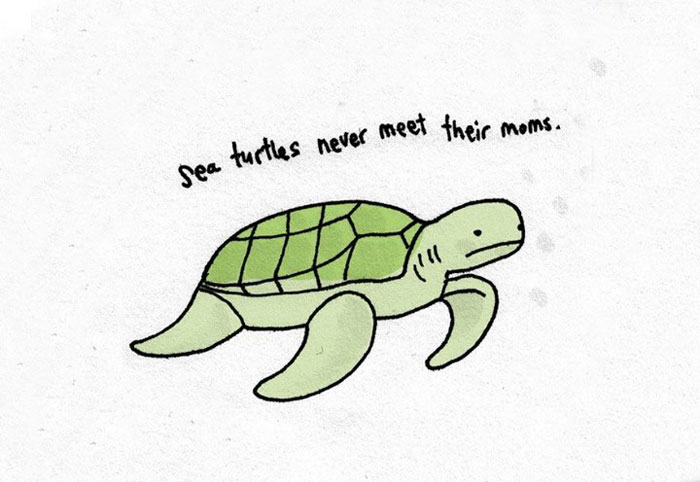 animals