Get Your Official Gay Card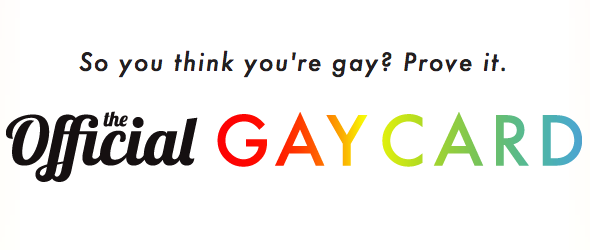 The good folks over at getyourgaycard.com have put together a nifty little online quiz that, while trite, will scare you an actual downloadable gay card upon completion.
The questions lean a little too heavily on the generation before mine – The Sound of Music, Dreamgirls, hanky code – but the result is a good bit of fun. If you've got five minutes to kill, and clearly you do since you are reading this right now, give it a shot over HERE and share your score below.
Don't be dissuaded by a low score. Unicorn Booty is the most-followed gay blog in the world, and yet we still managed to score a 44 and 24, respectively. Gays-in-training, really?
So, how did you do?
hanky code