Glory Holes And Cars With Dongs: Graffiti From The Dallas Eagle (NSFW)
Translate this Story and earn Hornet Points!
Thanks to the volcanic ash that preserved the ancient Roman cities of Pompeii and Herculaneum, historians now know that people 2,000 years ago used to scrawl crude sexual scribbles and insults on Roman bathrooms walls — everything from "Sydromachos has an ass as big as a cistern" to "If anyone wants a screw, he should look for Attice; she costs 4 bucks."
Fast-forward to present day Dallas, Texas. Blocks away from the gayborhood is The Eagle, the local leather bar where bears and BDSM kinksters gather for Sunday beer busts, underwear parties and sweaty grooves on the darkened dance floor. The Eagle's bathroom graffiti evokes its Roman forbearers with drawings of dripping cocks, smack-talk about slutty bar regulars and artistically rendered Convertibles wielding legs and inhumanly large penises.
Some of it will get you hot, some of it will just weird you out; but all of it is worth pondering, if only to guess what future historians might make of it should Dallas suddenly find itself preserved for thousands of years in volcanic ash.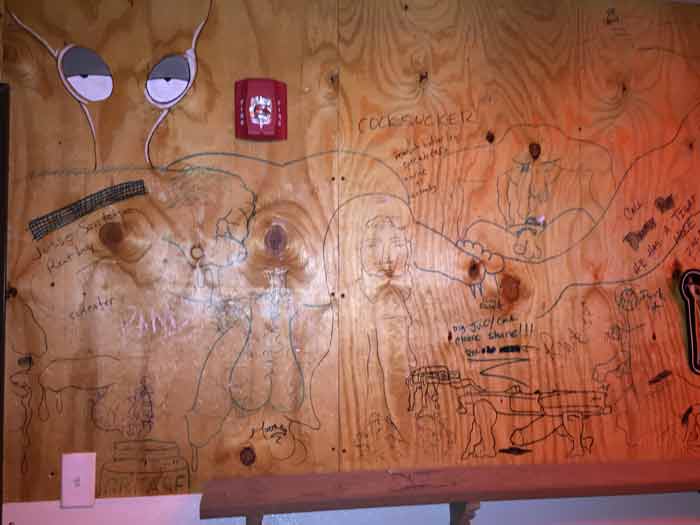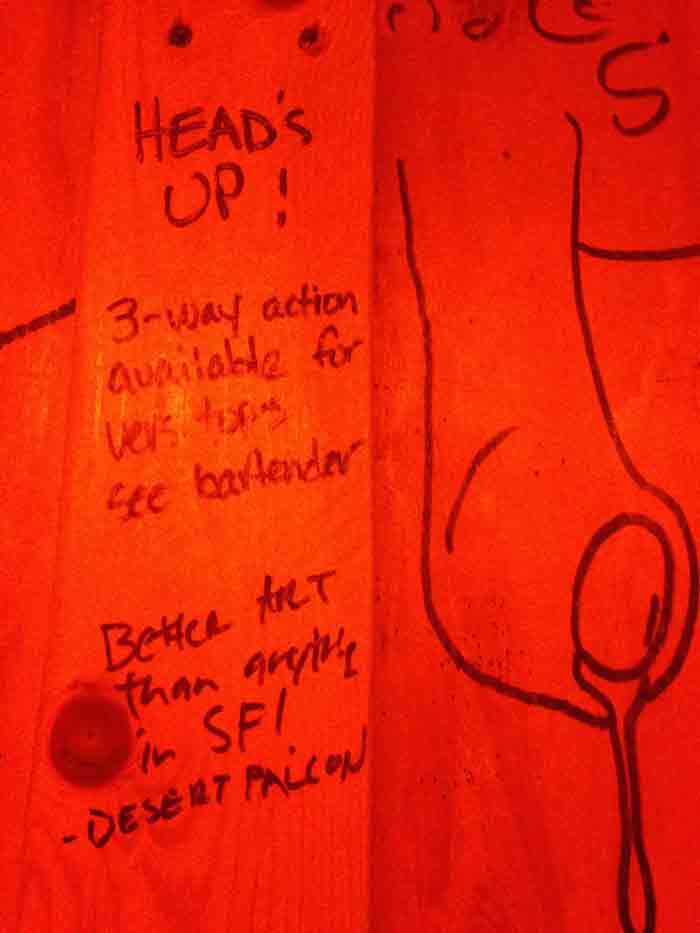 NSFW
oral sex