South Korea's New President Has a Sexy Bodyguard, But His Politics Aren't So Hot
This post is also available in: Français
In late April, when asked at a pre-election debate whether he opposes homosexuality, newly-elected South Korean president Moon Jae-in answered, "I oppose." Later in the debate, he said that he's against "discrimination based on homosexuality," but doesn't support legalizing same-sex marriage.
His statements angered LGBTQ people and allies who considered them hate speech, especially after accusations that the South Korean military had been using gay mobile apps to identify and imprison gay and bisexual soldiers. Activists have asked for a retraction and an apology, but it's unlikely they'll get one as three of the other presidential candidates also opposed same-sex marriage.
But despite the fact that Jae-in doesn't support full LGBTQ equality, some people are fawning over his new personal bodyguard, Choi Young-jae (not to be confused with the South Korean pop singer of the same name).
excuse me this is the new korean president's bodyguard pic.twitter.com/aIJVhZjo28

— elena yip (@elena_yip) May 12, 2017
This weekend, Twitter users began circulating pics of the 36-year-old bodyguard using the hashtag #BodyguardBae. Young-jae served as an officer in Korea's Special Warfare Command and is presumably straight since he's married to a woman and has two daughters. What's more, online commenters have joked that he's a part of a larger "charm offensive" public relations strategy by the president in what's being called Jae-in's "handsome brigade" or his "reign of beauty."
Even though it's a joke, they may be onto something.
The idea is that the new administration can gain a favorable public reception (especially after the former president's impeachment) by presenting attractive faces. The logic doesn't seem so far fetched considering social media's constant swooning over Canadian Prime Minister Justin Trudeau and newly elected French President Emmanuel Macron
RELATED | Macron vs. Trudeau: Twitter Erupts in Debate Over the Foxiest Francophone In Charge
Eom Da-sol, a writer with The Korea Times, noted that photos of Jae-in as a younger man went viral when his campaign released them in 2012 and says that his Chief-of-Staff Im Jong-seok and senior civil affairs secretary Cho Kuk are both attractive as well.
South Koreans who find themselves attracted to Moon's inner circle might be willing to give the president and his administration a lot more leeway if they make mistakes. That's because physical attraction releases numerous feel-good neurochemicals in the brain and studies have shown that when people feel physically attracted to others, they're more willing to assume that they have a lot in common with folks who are unlike themselves. They'll even stay with bad but attractive partners because they won't want to lose that strong neurochemical boost.
So while #BodyguardBae may remind his fans of Kevin Coster in The Bodyguard, it may not be enough to make LGBTQ supporters forget about his boss' stance on LGBTQ rights.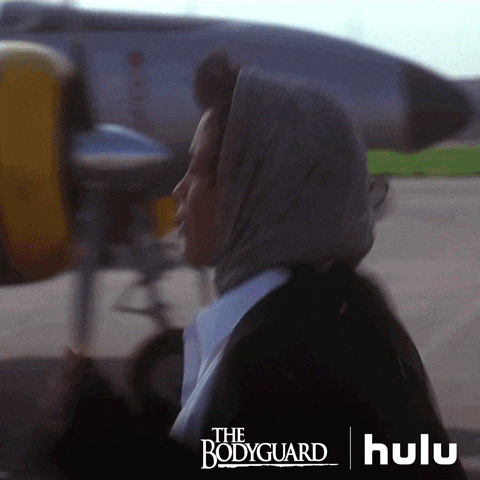 South Korea