After Tweeting About Violence Against Her Community, This Trans Woman Was Brutally Murdered
This post is also available in: Türkçe
Naomi Hersi was a transgender woman whose friends said she "was fun to be around and a real character." The 36-year-old was found with knife injuries in a London-area hotel room on Sunday, March 18. She was pronounced dead at the scene 30 minutes later.
The victim was described on social media as a "tennis lover, music junkie, film and TV addict." In a horrific twist, Hersi's final post to Twitter was an article titled, "Trans Women of Color Face an Epidemic of Violence and Murder."

One neighbor said, "She was a nice person. We are very shocked by the whole thing. She only used to go away for one night at the most. When she disappeared for more, I knew something was wrong."
Another neighbor said, "Naomi was a flamboyant, lovely fun person. I think she had problems in her life but was well liked. We are devastated to lose a friend and neighbor."
A 24-year-old man named Jesse McDonald appeared at Uxbridge Magistrates' Court on Tuesday, March 20, and was charged with Hersi's murder. A 17-year-old girl, who cannot legally be named because she's a minor, was also charged with assisting an offender.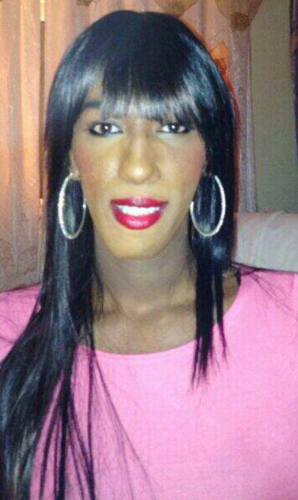 Tributes have poured out for Hersi on social media, many articulating anger over the lack of press coverage her death has received. Others complain that she has been misgendered by the press.
Trans Media Watch tweeted, "We're concerned by how little media attention has been paid to Naomi Hersi's murder given how much abuse trans women of colour face, and hope that London journalists reading this will pursue the story."
Another person wrote, "Naomi Hersi was a black trans woman who was murdered this week and then misgendered by the press. Spoke to a friend of hers who said that she 'was one of the most caring people I have ever met' and 'loved the color yellow.'"
One other added, "In the meantime, a black trans woman, Naomi Damian-Hersi, was killed by a man in a hotel room in Hounslow the other day. This is what the constant dehumanization of trans people leads to."
In the United States, police found the body of Amia Tyrae Berryman early Monday morning after reports of a shooting outside a motel in Baton Rouge, Louisiana. Berryman had suffered multiple gunshot wounds and died at the scene. Police are still investigating her death, and there are no suspects at this time.
Berryman is the seventh American trans woman to be killed this year. At least 27 transgender Americans were murdered in 2017, making it the deadliest year on record for the trans community. The majority were trans women of color, a group that faces a greater risk of death by hate violence than any other.
Sadly, 2018 is already on track to beat that, with at least seven victims reported since January. At the current rate, this year will surpass last year by October
London
murder
transgender
transphobia