Now Ben Carson And Jeb Bush Have Joined Hornet!
Translate this Story and earn Hornet Points!
It's the strangest thing — shortly after we told you how Lincoln Chafee and Jim Webb were seen on Hornet, the Republicans want to get in on the fun too! We've just spotted candidates Ben Carson and Jeb Bush on the app now, too! Perhaps Carson's looking to bolster his poll numbers by a little one-on-one time with the electorate. As for Bush, his numbers are so low, he figures he's all but out of the race anyway, so might as well have a little fun.
Of course, if it's not obvious, we're just joking around. But still, take a gander at Ben Carson's Hornet profile:
And here's Jeb Bush's: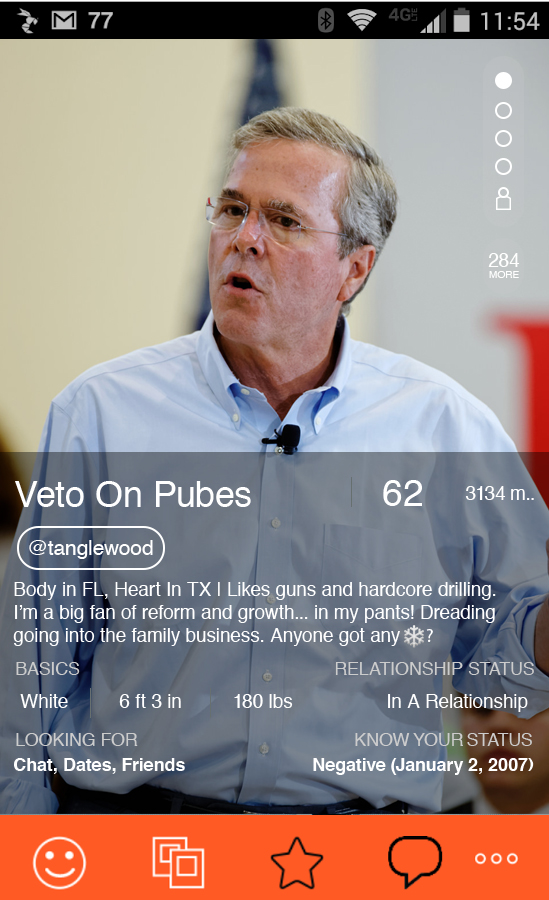 Ben Carson
comedy
Hornet
Jeb Bush
Republicans
satire