Our Furry Friend The Red Panda Is Going Extinct, But You Can Help!
Meet our friend the red panda. The red panda is the only species of it's kind in the world and it's going extinct — but there is hope! Take a look at some of these ridiculously adorable photos and learn more about how you can help keep them romping and playing on the Earth's surface.
Some people refer to the red panda as the "lesser panda" but after seeing these photos you'll think it is the cutest.
Red pandas are found Nepal, Northern India, Bhutan, and China.
Red pandas are also called 'Firefox' for their adorable red fur.
The Red panda has a very unusual diet for a mammal. They live mostly on bamboo but shake things up in warmer months with a little fruit and an occasional insect or two.
Part of the reason red pandas are endangered is they have an abnormally long gestation period for a creature their size (roughly 135 days) and give birth to small litters, often no more than two.
Red pandas have thick fur that keeps them warm in the harsh Himalayan winter. They even have fur on their feet that allows them to keep their body temperature up in the dead of winter.
More than 80 zoos worldwide are home to red pandas. To find out where the nearest red panda is to you click here!
The red panda had previously been classified in the same family as raccoons and bears but recently research has placed it in its own family Ailuridae; a fact which bores these two adorable baby red pandas.
Still paying attention? Here's a curious red panda that's pretty darn cute!
Two more adorable red pandas for the road!
If you would like to learn more about these wonderful creatures and how we can help preserve their habitat, go visit our friends at the Red Panda Network to learn more.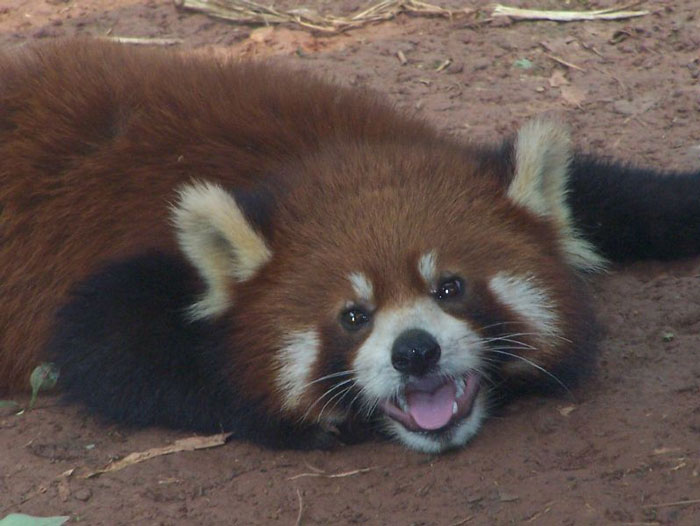 animals
cute