PICS: Neurologist Oliver Sacks' Had Serious Brains & Brawn
Translate this Story and earn Hornet Points!
In February 2015, openly gay neurologist and author Oliver Sacks reported, "A few weeks ago I learned that I have multiple metastases in the liver… The cancer occupies a third of my liver, and though its advance may be slowed, this particular sort of cancer cannot be halted."
"This does not mean I am finished with life," he stated. "On the contrary, I feel intensely alive, and I want and hope in the time that remains to deepen my friendships, to say farewell to those I love, to write more, to travel if I have the strength, to achieve new levels of understanding and insight."
Nearly six months later, he passed away at the age of 82.
He spent his final days doing what he loved—playing piano, writing to friends, swimming, and enjoying smoked salmon. http://t.co/Ua0dHvJPQz

— Oliver Sacks (@OliverSacks) August 30, 2015
Sacks is best known for his non-fiction book The Man Who Mistook His Wife For A Hat in which he offered compassionate observations about his real-life patients' mental disorders; he was also portrayed by Robin Williams in the 1990 dramatic film Awakenings (based on Sacks' 1973 memoir of the same name). But Sacks was also characterized as "diffident, celibate, disastrously absent-minded and accident-prone; a hippy who was into drugs, bikes and body-building in 1960s California."
Long before his groundbreaking work in psychiatry and writing, Sacks experimented with cultural norms, his own body and mind. He saw "medical science as a vast, largely uncharted wilderness to be tamed." But until very recently, not many people knew he was gay.
Washington Post writer Justin Moyer pointed out that Sacks actually came out to his parents in 1951. His mom responded, "You are an abomination. I wish you had never been born."
Sacks attributed her response to a mixture of her Orthodox Judaism upbringing and the anti-gay cultural atmosphere of the time, but her words basically compelled him to remain celibate for 35 years. He publicly came out in his 2015 autobiography On the Move: A Life, and his New York Times obituary mentioned that "he is survived by his partner of six years, the writer Bill Hayes."
Sacks' literary works will live on in their many film, stage and musical adaptations. But it's important to remember that he was also a sexual being, and one that would have given the bears in Provincetown a run for their money had he felt free to be out. Many obituaries only celebrate a person's public persona, but Sacks was a complex and beautiful man and these pictures are partly a testament to that.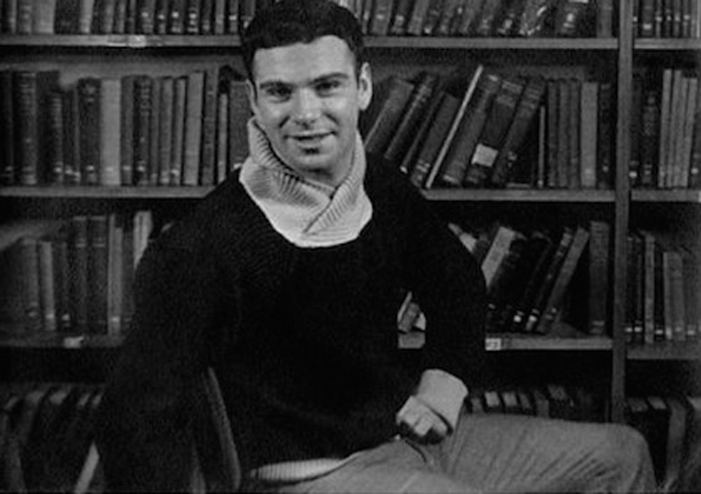 NSFW
Provincetown