These 5 Queer Albums Were Too Gay for the '70s and '80s
"We would get this kind of cold shoulder at the labels… you sure don't want to lose your job because you decided to back some fag, you know?" — EJ Emmons, half of openly gay glam-rock duo Smokey, described their commercial plight in an interview with Flood magazine.
Stories like these were sadly common in the '70s and '80s; openly gay musicians were ostracized from the music industry and denied album release or promotion. Nowadays, anyone with a Bandcamp or Soundcloud can get their music out there, but in a pre-internet world, major-label support was a necessary evil for getting noticed beyond coastal cultural enclaves.
Sure, trendy Californians and Brooklynites might've found these iconoclastic records in their initial limited releases, but less well-connected listeners, like young gay kids whose experiences would be reflected and validated, were left behind.
Over the past several years, various labels have reissued some of these albums. These collections often include extensive liner notes, using historical context to reintroduce these albums as vital queer historical documents. Society's shifting attitudes on queerness, along with the rise of niche music publications like Pitchfork and Resident Advisor, has created a more welcome atmosphere for these albums than ever before.
Here are a few hidden gems worth rediscovering.
Arthur Russell – Corn (1983, Audika Records)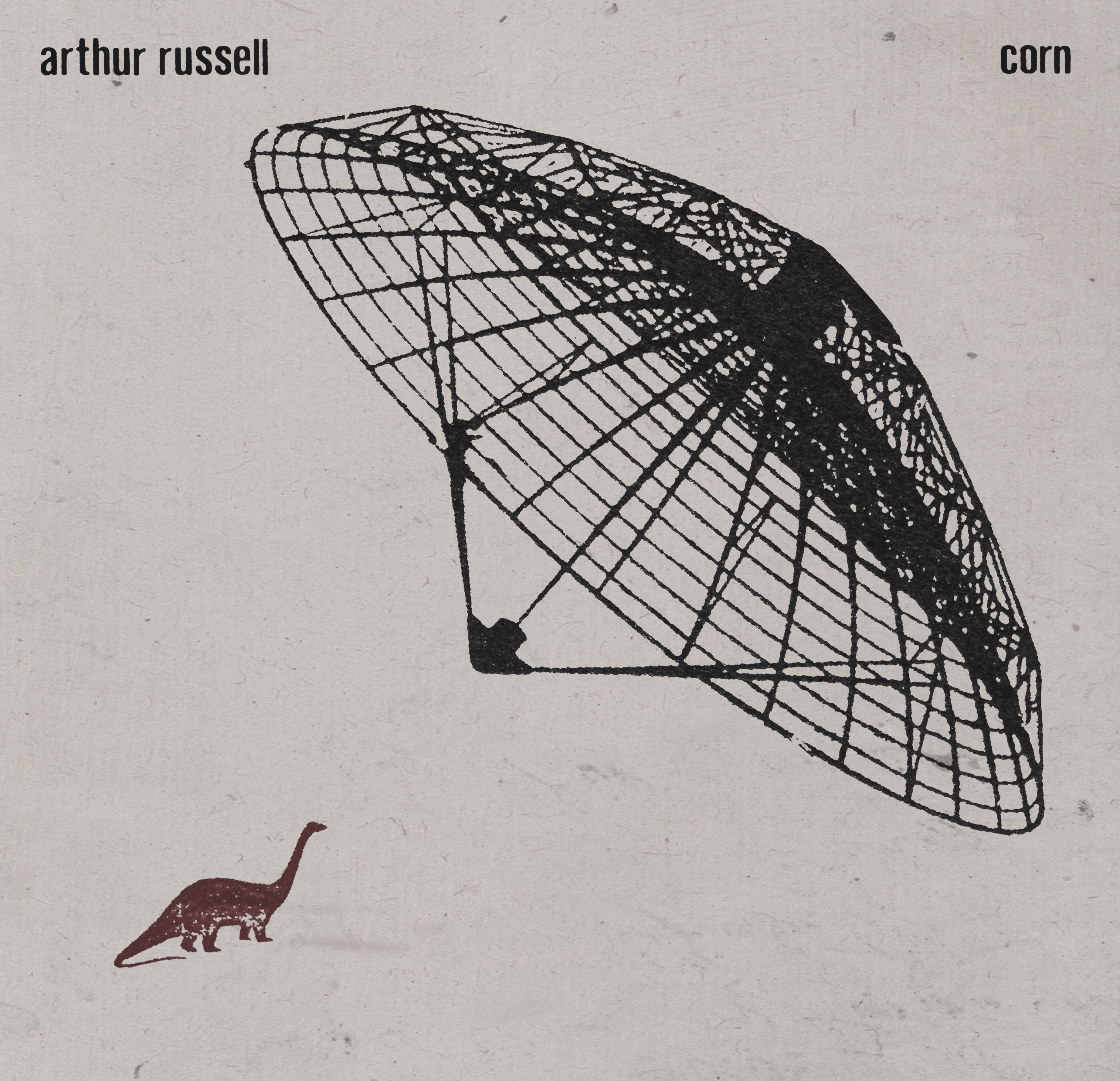 Making the avant-garde pop
Arthur Russell was a musical journeyman, straddling the disparate worlds of disco and avant-garde music with ease. His restless experimentation has given him the reputation of an artpop saint; noted fans include Sufjan Stevens, Kanye West, and Robyn. In his lifetime, however, Russell was largely unknown outside of New York's underground music scene. Russell passed away in 1992 from AIDS-related illnesses, but Audika Records' reissues have helped give him the much greater profile he deserved.
2015's Corn is a collection of unreleased electro-pop material recorded in the early 80s. This material reflects Russell's idiosyncratic approach to production. Gorgeous, low-fidelity keyboards will pop in and disappear soon after, Russell's Kermit-like voice wanders in and out of the mix like a spectral muse.
Standout tracks include "See My Brother, He's Jumping Out," a buoyant pop collage where cello and drum machines fuse harmoniously and the alternate mix of "This is How We Walk on the Moon" is particularly illuminating. Wobbly drums and reverb-drenched vocals lend this intimate piece a lovesick (and seasick) quality.
Chris Robison — …and his Many-Hand Band (1974, Chapter Music)

An eclectic, out-and-proud troubadour
Most gay musicians in 1974 were closeted — Elton John or Liberace, for instance — and almost none overtly referenced their sexuality in their music. Meanwhile, Robison sang about lusting after dudes ("Mocha Almond Boy"), the trials of runaway youth ("Down in New York"), and the dangers of conversion therapy ("Doctor! Doctor!").
Many-Hand Band is a raucous mix of genres, from Motown slow jams to Randy Newman-style story songs and Beatlesque whimsy. Unfortunately, for an unabashedly queer artist like Robison, commercial prospects were limited. Originally released on Gypsy Frog Records in 1974, Many-Hand Band remained an out-of-print curiosity until Chapter Music's 2009 reissue. In the reissue's liner notes, he claims RCA Records rejected him because they "didn't want another faggot" on their roster besides Lou Reed and David Bowie.
One of the most poignant moments on the record is the song "Looking for a Boy Tonight", a straightforward celebration of homosexuality. he song is recorded to sound like a live performance, with a stadium's worth of crowd noise added on. The fictional audience ravenously devoured Robison's out-and-proud pining, but it would take real listeners a couple decades to catch up.
Helot Revolt – In Your Face / Up Your Butt (1992, De Stijl Records)

Giving a whole new meaning to "rock out with your cock out"
Imagine the riff-rock of Motley Crue, the political savvy of the Dead Kennedys, and the homoeroticism of the Village People all mashed together — you might end up with something like self-proclaimed "fag hair-metal" band Helot Revolt.
Helot Revolt was the brainchild of Jack Dubowsky, a gay composer who mainly wrote scores for indie films. As such, the group was really a performance-art piece disguised as a band, reveling in political provocation and Spinal Tap-style parody more than musical innovation.They opened a 1991 concert in Los Angeles with a fake press conference, in which they proclaimed the secret to being a hit heavy-metal band: "You gotta be brain-dead and have a big cock".
The cock-rock pranksters only released one EP, but thanks to Dubowsky's De Stijl Records, their sole release can be rediscovered.
In Your Face / Up Your Butt is a tongue-in-cheek twist on the late 80s/early 90s heavy metal formula. "Shirts and Skins", for example, is a lurid salute to ogling dudes at the gym. The track is both a clever inversion of lady objectifying hits like "Cherry Pie" and a catchy hair-metal song.
Meanwhile, "First Day on Earth" lampoons close-minded hetero dudebros ("You hear some faggots rocking, is this some kind of joke? Hey, fags don't all like disco, it's time that you awoke!"). Helot Revolt's distinctive combo of meatheaded and high-minded is still sharp two decades on.
Patrick Cowley – School Daze (1981, Dark Entries)
Scintillating synth scores for smut
Patrick Cowley is most well-known for his synth-pop singles and remixes for disco legends like Sylvester, but his most adventurous music is found in his scores for gay porn company Fox Studio. The films' taboo nature (with titles like "Endless Cummer" and "Muscle Up") limited exposure to Cowley's work, but in 2013, Bay Area label Dark Entries reissued his synth explorations for a wider audience.
School Daze is far from your typical "bow-chicka-wow-wow" smut score; the compilation runs the gamut from sparkly synths to muffled drum machines, often in the same song. Even without their original visual accompaniment, Cowley's music is eerily evocative in its own right.
School Daze often lurches at a hypnotic, hot-and-heavy pace. One exception is "He's Like You", which layers a funky breakbeat on top of ethereal keys. Abstract bleeps and bloops rise in the mix as the track collapses into a post-coital coda.
"Seven Sacred Pools" begins innocently enough with a lilting Final Fantasy-esque melody. As the song (and presumably, the film) intensifies, Cowley adds on watery sound effects and reverberating drums. The mysterious vibes lend a voyeuristic quality to the record.
Fans of minimalist electronic pioneers like Suicide and John Carpenter will find similar thrills here. Cowley succumbed to AIDS in 1982, but his work lives on thanks to Dark Entries' reissues.
Smokey – How Far Will You Go? (1973-77, Chapter Music)
Proto-punk perversion that would make Lou Reed blush
Smokey was the proto-punk alchemy of John Condon, a flamboyant upstart from Baltimore, and EJ Emmons, an up-and-coming record producer. The duo were praised by various labels, but ultimately rejected for their out-and-proud subject matter. As Condon explained in a 2015 Noisey interview, "Ben Edmonds from Capitol [Records] liked it, but he thought it was too gay".
Undeterred by this commercial rejection, Smokey started their own label, S&M Records, and self-released their singles. Nearly 40 years later, Chapter Music released this extensive compilation.
Their smoldering singles explored Los Angeles' burgeoning queer subcultures with style. "Leather" is a strutting piano-led rocker that narrates a young man's introduction to leather bars. Condon leers in a Bowie-like baritone: "they tied him up, they knocked him down…and he begged for more." "Miss Ray" is a bluesy tribute to a drag queen Condon knew back in Baltimore. "Strong Love" has a neon glam stomp reminiscent of is reminiscent of Roxy Music or Diamond Dogs-era Bowie.
The album's lurid centerpiece is 7-minute disco odyssey "Piss Slave". This surging track is gloriously profane ("I wanna be your toilet!") in a way that predicts current queer iconoclasts like Peaches.
It'll either start the party or clear the dance floor, depending on how hip your crowd is.
(Featured image via Ian T. McFarland/Flickr)
David Bowie
Kanye West
Peaches
Robyn