5 Ways 'RuPaul's Drag Race' Season 9 Is Different (and Better) Than Previous Years
This post is also available in: Español
We're more than halfway through Season 9 of RuPaul's Drag Race, so let's take stock of all the ways this season has differentiated itself from (and I'd say improved upon) previous years. Here we go!
1. There are fewer mini-challenges.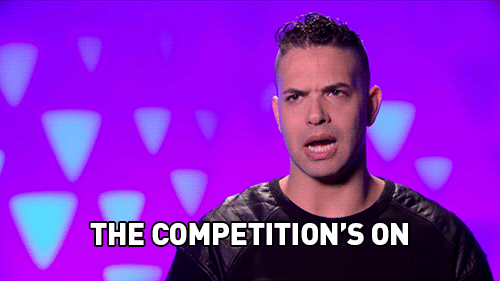 Gone are the good old days when RuPaul made her queens vogue, make muppets and eat bull testicles on each episode just to win small advantages. While we loved these mini-challenges (remember Lil' Pound Cake, Alaska Thunderfuck and Lineysha Sparx's delightfully dirty drag daughter from the Season 5 mini-challenge?), they sometimes ate up time in the 42-minute episode, creating awkward and forgettable scenes and often burdening their winners with extra responsibilities rather than actual benefits.
We're not so sorry that they're gone. The only mini-challenges this season so far have been shooting a sexy beach selfie with the pit crew in Episode 5 and throwing shade in the "Reading Is Fundamental" library of Episode 8.
2. We got our first queen with a physical disability.
Eureka O'Hara (right)
RuPaul has had older queens, HIV-positive queens and immigrant queens before, but until this season she'd never had a queen with a physical disability (unless you count Jinkx Monsoon's narcolepsy). When Eureka O'Hara blew out her knee in the Episode 2 cheerleading battle, she suffered invisibly for the next two episodes, ending up on crutches by Episode 5.
Sadly, the physical demands of the show made Mama Ru remove O'Hara from the competition (with an open invitation to return in Season 10), but it shows just how inaccessible TV and reality show competitions remain for individuals with disabilities. If Eureka is any indication, we probably won't see a queen in a wheelchair, like Sarah Palegic, on Drag Race anytime soon.
World of Wonder (the producers of Drag Race) paid for O'Hara's knee surgery after the show. That's pretty rad.
3. We have our first openly trans queen to stay in the running.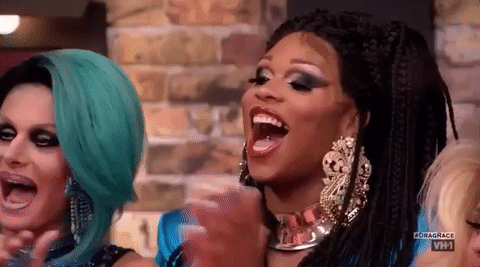 Drag Race has had plenty of transgender contestants in the past, but most of them came out after appearing on the show. The only queen before Season 9 who had come out during the competition was Monica Beverly Hillz, in Season 5, but she got eliminated in that very same episode.
Peppermint, on the other hand, has stuck around after coming out in Episode 6. She has lived as an openly trans woman since before appearing on this season.
She almost shared Hillz's fate when she found herself in the bottom two for her ultra-boring imitation of Nene Leaks from The Real Housewives of Atlanta during the Snatch Game. But then Peppermint busted out a wicked lip-sync to Madonna's "Music," making drag herstory.
4. Viewers get to see more workroom time.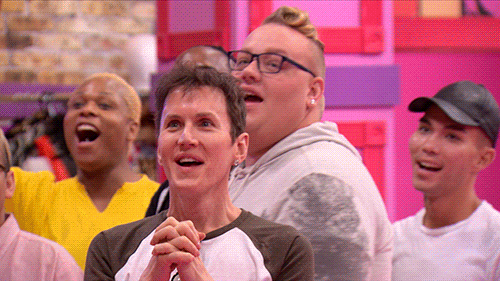 Before Season 5, viewers got plenty of time to see the competitors styling their looks and struggling with each other in the workroom. But from Season 5 on, the show has focused more on the queens' acting challenges and runway looks, presumably for quality video clips and animated GIFs to be shared through social media ad infinitum — gotta get that engagement, gurl!
Surprisingly, onstage antics proved boring as viewers lost a sense of the personal drama, interpersonal dynamics and crafting skills that go into each queen's looks. This season has spent more time in the workroom, giving back to viewers a sense of the competition's offstage magic.
5. Overall, there's less cattiness and more togetherness.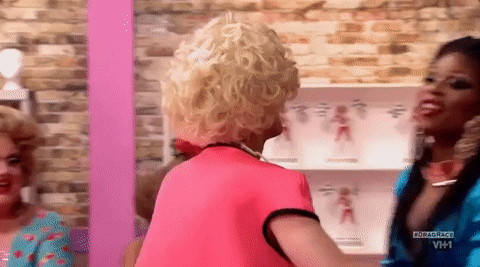 Remember that "fuzzy pink box" that used to pop up in Untucked? While drinking cocktails, the queens would reach inside and pull out a conversation topic to force interaction. Sometimes it was shady and fun, sometimes it was dumb.
Season 9 producers have taken a tip from that idea and have had the queens engage in important conversations with each other while beating their faces before each runway. So far, we've heard the queens discuss eating disorders, gay-bashing, cancer and difficulties with parents — all topics that affect LGBTQ people across the world.
While these conversations occasionally seem forced (especially as they play tender music underneath them), they provide a good side benefit: We get to see the competitors actually empathizing and being nice to one another. It's a welcome change to the mean girl cattiness and needless rivalries that have marked past seasons (although we certainly wouldn't mind a little more drama in Season 9 from time to time).
Jinkx Monsoon