Shameful Colorado Testimony: Gay Marriage Spreads AIDS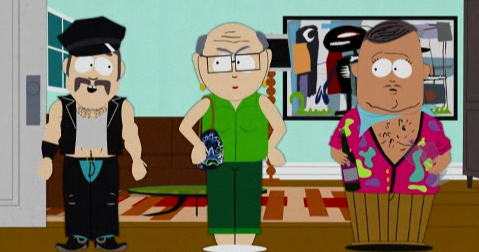 Colorado's civil unions law suffered heartbreaking defeat yesterday after the House Judiciary Committee voted 6-5 in favor of not allowing the bill to be put up for a vote by the House, even though the state Senate voted decisively to pass the law last week. The shocking vote came after eight hours of emotional testimony from both sides. However, it was clear that only one side was telling the truth about marriage equality.
Anti-gay opponents of the law lied to the House Judiciary Committee over and over, falsifying information and blatantly threatening those responsible for making the decision on advancing the bill.
Some detestable lowlights include:
None of this is true, obviously. Nor can we begin to comprehend how people in committed relationships are at an increased risk of STD's. If you're only sleeping with one person who is only sleeping with you, that means…Why the F am I even bothering to debunk this? It's clearly horseshit and if you are reading this, you know it.
This is what we're up against, people. Those who seek to discriminate against us have no rational excuse or reason for doing so. They literally have to lie in court in order to make their case. And they are perfectly willing to do so. The greater problem here may be that elected officials are either willfully ignorant or inept enough to believe such obvious lies.
Sanity will eventually prevail. Eventually… In the meantime, we know who to blame for spreading these vile lies:
Are you disgusted with this bigoted testimony that was accepted as fact in Colorado?
Colorado
discrimination
marriage equality
South Park