This Man's 19-Inch Penis Is Destroying His Life
UPDATE: Is Cabrera lying? We take a look.
Roberto Esquivel Cabrera has what is perhaps the world's largest penis at a whopping 19 inches but, unfortunately, his blessing is a curse that's destroying his life. Cabrera, a 52-year-old man from Mexico, told Mexican newspaper Vanguardia that he wants to be considered disabled because of his third leg, err, large penis.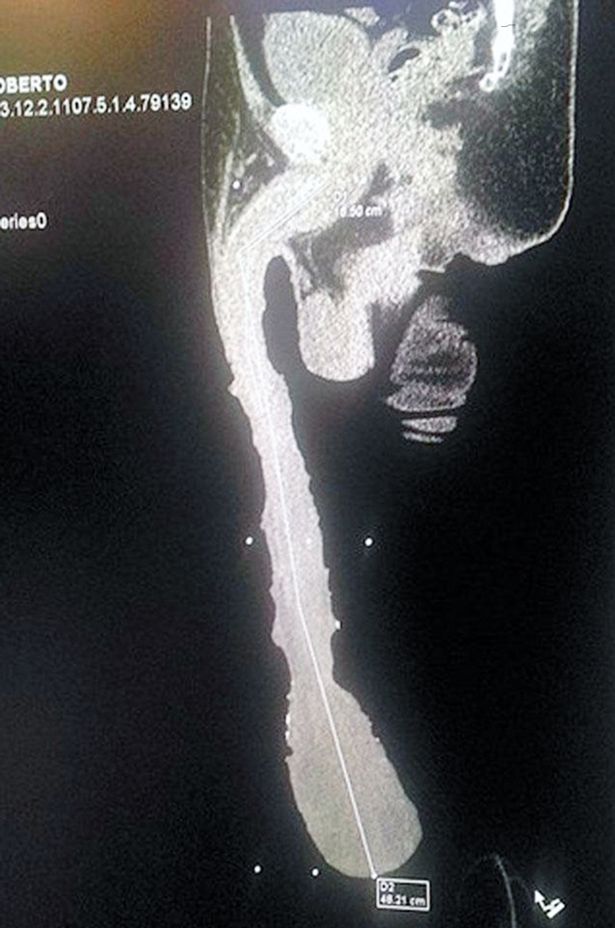 Cabrera says his penis keeps him from working and he is forced to have assisted living and scavenge for food. Cabrera also says his one eyed monster, which has a circumference of 10 inches, is also scaring away the ladies (it couldn't be his Einstein-esque hairdo, right?). Cabrera can't even cash in on any fame because the Guinness World Records Book doesn't have a longest penis category.
Watch this video about Cabrera's plight:
(featured image via Enrique Lin)
NSFW
penises