Win a Weekend in Vegas With Queertrip.com: Enter Today!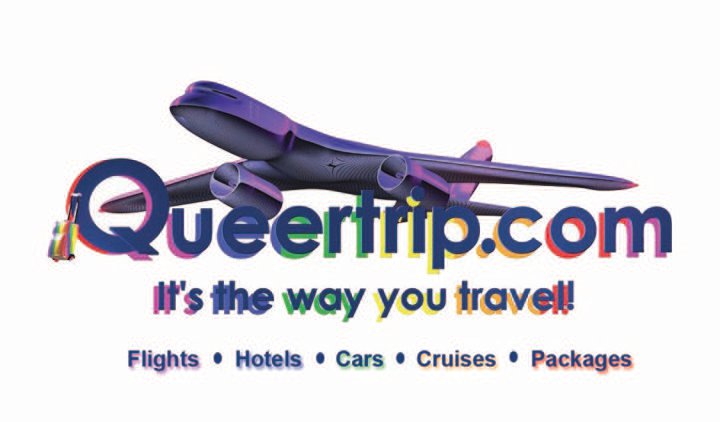 Today is all about traveling gay at Unicorn Booty. Spring has sprung, and we've said our goodbyes to gray days and just 8 hours of daylight at a time. To help usher in the blossoms, blooms and bustle of the fairest season of them all, we're excited to introduce you to Queertrip.com.
With no booking fees, and a portion of all proceeds being donated to Los Angeles LGBT non-profits, Queertrip is the best way to go gay when gays just need to get out of town.
Queertrip is on the tail end of their month-long Vegas weekend vacation contest. We want one of our unicorns to take home the golden getaway. Here's how to enter:
Every person who enters the Weekend Getaway Vegas Sweepstakes will automatically be entered to win the grand prize: a weekend in Las Vegas. The winner will receive 2 free round trip tickets (a value up to $200 per person, total value cannot exceed $400*) and a free 3 day (2 night) stay at the all-male Blue Moon Resort in Las Vegas.

The more friends you suggest to enter the sweepstakes, the more entries you get in the sweepstakes! So suggest it to all your friends and family!

Enter the contest at Queertrip's Facebook page, HERE.

The Blue Moon Resort is located just three blocks west of the world-famous Las Vegas Strip! Offering 45 tastefully designed rooms and suites, the Blue Moon provides a private get away unlike any other gay resort.

The sweepstakes runs from March 1st – 31st. The winners will be drawn on April 6th, 2011.

Queertrip.com is an online LGBT travel agency. A portion of every booking made online will be donated to local LGBT charities in the Los Angeles community. Queertrip.com is gay owned and operated. At Queertrip, it's the way you travel!

Good luck!
And there you have it! Get your booty on over to Queertrip's Facebook page and you may be working on your tan poolside in Vegas in no time.
contest
Las Vegas