News of the World: HIV Tests Via Vending Machine, Gay Weddings at Sea, London Fights for Gay Bars
Every month we look at news briefs from around the world — courtesy of Equal Eyes, a news source produced in collaboration with UNAIDS and the Joint United Nations Program on HIV/AIDS. Today, we've got news for you about a new way to get tested for HIV, getting married while on a cruise and London's solution to its closing gay bars.
1. Brighton Gets the UK's First HIV Test Vending Machine
In the UK, a group of researchers, clinicians and biotech have worked together to introduce the country's first HIV test vending machine at The Brighton Sauna, the largest gay sauna in southeast England.
2. Pakistan and Uruguay Act to Protect Trans Citizens
The parliament of Pakistan is reviewing its first-ever bill to protect the rights of transgender persons, noting, "transgender persons constitute one of the most marginalized and disadvantaged communities in the country." Meanwhile, the General Assembly of Uruguay is considering several bills to support trans citizens, including a pension fund that will pay those born before 1975 to compensate for mistreatment.
3. Haiti Bans 'Public Demonstrations of Homosexuality'
The Senate of Haiti passed a bill that bans "public demonstration of support for homosexuality" and criminalizes participants and "accomplices" to same-sex marriage ceremonies. Charlot Jeudy, president of a local LGBTI support group, warns, "This text divides our society, it reinforces prejudices and discrimination."
4. Abstinence-Only Education Leaves Children Vulnerable to Predators
U.S. author John Paul Brammer revealed the circumstances around his rape and his subsequent fears of acquiring HIV. He discussed how abstinence-only sex education and rules forbidding discussion of sexual orientation at school left him vulnerable and uneducated when faced by a predator.
5. South Korea May Stop Punishing Gay Soldiers, But There's Anti-Queer Pushback
The South Korean government announced it is reviewing laws that punish soldiers for homosexual activity in response to UN recommendations on the rights of gay soldiers. Although gay male Koreans must fulfill the country's two-year mandatory army requirement, the Military Criminal Act currently punishes homosexual activity with up to two years in prison.
However, a coalition of around 300 organizations has formed to object to same-sex marriage and the possibility of constitutional equal rights regardless of sexual orientation. Although gay marriage is not currently permitted in South Korea, coalition members worry that ongoing National Assembly revisions to the constitution could revise gender-related language and bring "confusion" to Korean society.
6. Thanks to Bermuda, You Can Now Get Married on a Cruise
British and American cruise lines registered in Bermuda that tour the Caribbean will begin to conduct same-sex weddings at sea. The move became possible with the Supreme Court of Bermuda's decision to legalize marriage equality this past May.
7. This South Carolina Intersex Child Sued Over Unnecessary Surgery and Won
A U.S. court has issued a landmark settlement of $440,000 in favor of an intersex child who underwent genital surgery as an infant while in the care of South Carolina's Department of Social Services. The child's adoptive parents sued the state, the hospital system and the surgeons who performed the medically unnecessary surgery which, they say, has left the child with psychological and physical trauma.
8. A South African Man Who Murdered a Gay Teen Was Found Guilty
A South African court found a 31-year-old man guilty for the murder of a 16-year-old gay school boy from Potchefstroom City. Chairperson of Action for Social Justice International Thabiso Mogapi wa Tsotetsi said the ruling should "send a strong message" that the LGBT community should be respected. Mamba Online reports that the city has been the site of several recent attacks against alleged gay and lesbian people.
9. London Fights Back Against Closing Gay Bars With a New Requirement
In the United Kingdom, the London borough of Tower Hamlets is requiring that all potential companies looking to redevelop the historic Joiners Arm pub site must include sustaining an LGBT-focused venue for a minimum of 12 years. The borough council added the requirement to support the community, which has seen 58% of LGBT venues closed over the last decade.
10. Kuwait Deported 76 Alleged Gay People
The Kuwait moral committee, comprised of representatives from the Ministry of Social Affairs and Labour, the Ministry of Commerce, the Ministry of Interior and Kuwait Municipality, announced they have deported 76 alleged gay people and have shut down 22 massage parlors as part of an ongoing crackdown.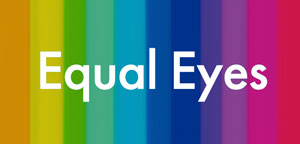 Unicorn Booty brings attentions to global issues of significance for lesbian, gay, bisexual, transgender and intersex people. Our partnership with Equal Eyes, a news source produced in collaboration with UNAIDS, the Joint United Nations Program on HIV/AIDS, is part of that effort. To learn more, visit their site at Equal-Eyes.org. 
This coverage promotes sexual and gender equality while highlighting issues of health, violence, culture, and legal and human rights. Equal Eyes provides advocates and allies a common frame of reference for the realities of global LGBTI communities. Through followup reporting and disseminating this coverage, our effort is to ensure we have a representation of the global stories that matter most or may have under-reporting.
Featured image by photosvit via iStock
Equal Eyes
London
Pakistan
South Africa
South Korea
UNAIDS
United Kingdom
Uruguay