YAS KWEEN! Iceman of the X-Men Comes Out As Gay!
The X-Men's Iceman  — Mr. Drake if you're nasty — comes out as gay in this week's All-New X-Men #40.
Brian Michael Bendis drops one of his final bombs on our unworthy, undeserving brains before departing the entire X-Men family of titles as Marvel scrambles their universe's eggs in the upcoming Secret Wars event.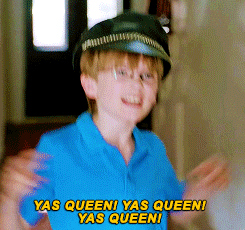 If you are not a grown-ass manbaby who still reads comic books, especially superhero comic books, on your iPad every Wednesday, much of this will be confusing and nonsensical to you. Ignore that feeling. Iceman is gay. The queen is dead. Long live the queen.
Frankly, the only way that this could be more personally fulfilling would be if Iceman were to have told me first instead of Jean Grey. But Jean is absolutely the next best choice, Bobby. So good on you for that.
Fanboy tangent: strange that Emma Frost never sussed out Iceman's sexuality back in the '90s when she spent all of that time (ahem) trapped in his body, perfecting his mutant powers in ways he had never even dreamed of.I suppose Jean really is the superior telepath. Even if the Cyclops-Emma relationship was wildly more fun.
And what does all of this say about Kitty? Colossus gets a bad rep for martyring himself, but homegirl sure knows how to throw herself at unavailable menzes — Gay boyfriend? Space boyfriend? Grown-up boyfriend when she was a baby, turned avatar of demon boyfriend when she was only just freshly returned from her space bullet? British jerk boyfriend? GET IT TOGETHER, KITTY. Make better life choices.
But I digress…This is about Iceman, FOR ONCE.
Congratulations, Bobby! Welcome to the team.
coming out
Iceman
Marvel Comics
X-Men