VIDEO: Is This Gigantic Penis A Fake Gigantic Penis?
Last week, we told you about Roberto Cabrera, the 52-year-old man with a 19-inch penis. He claims that it's destroying his life, and that women are afraid of it.  He offered up an x-ray for proof: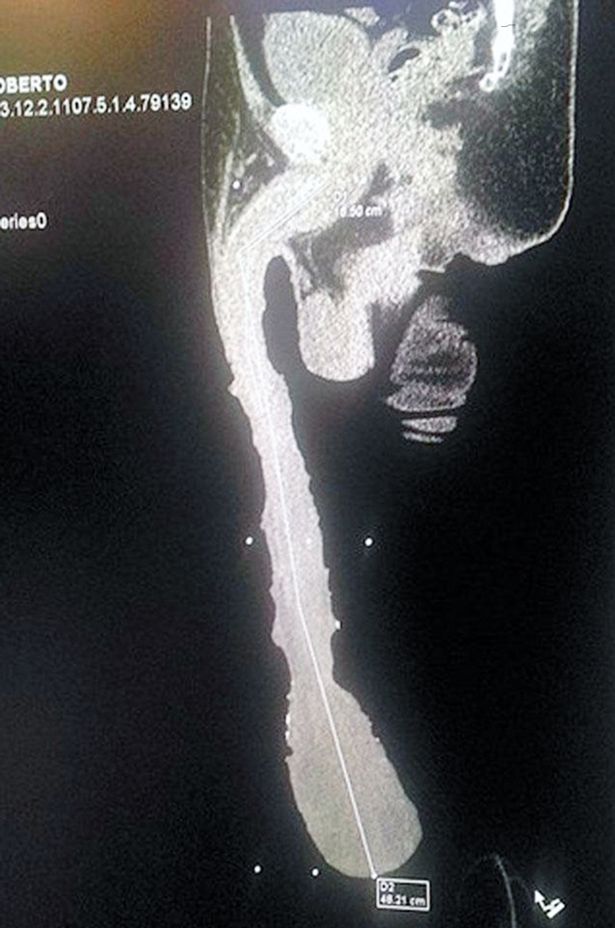 Now, a bizarrely-censored video featuring his gigantic penis has emerged via TMZ. We're not saying it's fake, but we do have a couple questions.  First, why does it look like a huge, stuffed pantyhose leg, and secondly, why does his dickhole look like a seam?
On the other hand, if we're wrong, perhaps he can get some help from the Little Donny Foundation.
(Hat tip to Str8UpGayPorn — NSFW!)
hoaxes
NSFW
penises
TMZ