Le top des expressions à connaître pour draguer en anglais
Que vous soyez à Paris pendant les Gay Games ou bien en vacances à l'étranger, votre appli va se délecter de nouveaux visages venus des quatre coins du monde. Encore faut-il se faire un minimum comprendre avant de passer au « body langage ».  Hornet vous propose une petite révision des mots ou expressions utiles pour draguer en anglais.
L'entrée en matière
Hey, you alright ?
Hey, how doing ?
Hey, what's up ?
Questions dont on se fiche royalement de la réponse mais qui permettent de voir s'il y a moyen d'aller plus loin.
Mate
Dude
L'équivalent de « mec ». Donne un côté cool et couleur locale à vos fins de phrases.
Christopher here !
Moi, c'est Christopher… A toi !
You're fit
You're quite handsome
Je te trouve sexy !
You're hot
Je te trouve sexy et j'ai très envie de coucher avec toi !
Is it the fourth of July already ? Cause when i looked at you i saw fireworks
Je te trouve sexy mais je veux me la jouer original. Et j'ai trop écouté Katy Perry !
Not much. Just chilling
Je m'ennuie et ne serais pas contre un plan.
Into ?
Looking ?
What are you looking for ?
Je suis en chasse et toi ?
Horny ?
Je suis très chaud et je cherche un plan now !
Sex
NSA (No string attached)
Fuck buddy
Hook up
La bague au doigt, ce n'est pas pour moi…
Date
Relationship
Sur le papier, je ne couche jamais le premier soir…
Sur le papier, du moins…
More pics ?
X pics ?
Dick pics ?
Je ne suis pas une fille facile et j'ai besoin de toutes les pièces du dossier pour conclure mon enquête.
Not interested
Fin de partie ou comme dirait Ru Paul : « Sashay, away ! »
L'anatomie
Ass
Butt
Ce qui intéresse les actifs
Dick
Cock
Ce qui intéresse les passifs
Hung ?
XL ?
Nice dick ?
Tu es TTBM ?
8 inches !
Non, je n'ai pas une petite bite.
N'oublie pas que je suis anglo-saxon et que j'ai donc 20 centimètres dans le pantalon !
Balls
Nuts
Les testicules
Tall
Je fais plus d'1 mètre 80
Blond
Blonde hair
Je viens sûrement du Nord ou alors je suis décoloré
Dark
Brown
Je suis un brun ténébreux
Ginger
Je dois tout à Régine et à Mylène Farmer
Twink
Minet sauvage
Daddy
Mec qui a plus de 5 ans que toi
Bear
Woof ! Woof !
Hairy chest
Torse qui tient chaud en hiver
Fit
Athletic
Muscular
On se boit un shaker de protéines ?
Les trips sexuels
Top ? Bottom ?
Le B.A – BA
Versatile
Flip flop
Et moi je vis ma vie à pile ou face…
Sucking
Fucking
On se suce puis on baise.
Jo
Jerk off
Jack off
Plan branlette
Rimming
Ta langue, tu peux aussi l'utiliser sur mes fesses
Threesome
Group
Plus on est de fous…
Tits play
Je suis très sensible des tétons et j'aime qu'on me les travaille
Water sport
Mon sport préféré, c'est les plans uro
pnp (party and fun)
cf (chem fun)

chem sex
La Prévention
Safe sex
Condoms
I'm on PrEP
HIV / positive undectable
Bareback
On utilise quasiment les même termes en Français

STD Free ?
Ton dernier check-up IST date de quand ?
C'est le moment de conclure !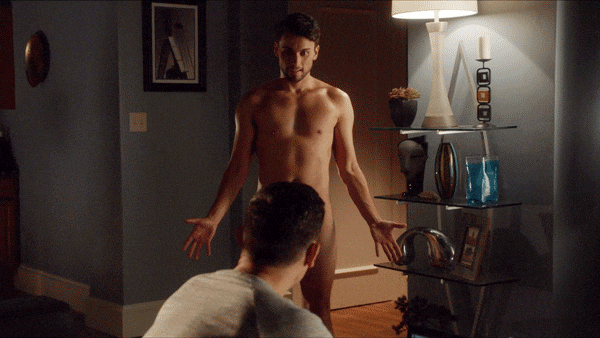 Travel or host ?
Travel or accom ?
Tu bouges ou tu reçois ?
Wanna meet ?
Version polie de « on passe aux choses sérieuses ? »

Wanna fuck ?
Bon bah, on passe aux choses sérieuses ?

Let's hang out !
Let's grab a bite to eat !
Let's grab a coffee !
Je ne suis pas adepte des plans directs. Si on mangeait un bout ou prenait un café d'abord ?

drague