The Hornet Guide to Gay Austin
Home to the SXSW Conference and Festival, Austin is the most cultural center of Texas. Also the state capital, this city is the fastest growing metropolis in the United States. Located in Central Texas, gay Austin is famous for its eccentric live-music scene with diverse genres ranging from country to rock.
Fun facts about Austin
Named by U.S. News & World Report as the best place to live in the U.S. in 2017, at one point Austin was completely underwater and home to ten underwater volcanoes that geologists call "explosion craters." Originally named Waterloo, this city eventually changed its official name to Austin in honor of Stephen F. Austin, the "Father of Texas" and the republic's first secretary of state.
Believe it or not, Austin has the only nude beach in all of Texas, since Texas has no laws stopping women from going topless in public. Go to Hippie Hollow, a clothing-optional beach on Lake Travis, if you prefer to go au naturel.
Janis Joplin, the rock legend, got her start in Austin at Threadgill's, a gas station and restaurant where bands played for rounds of beer. So, it's no surprise that Austin has over 200 live music venues and 2,000 bands that call the city home, earning the title of Live Music Capital of the World.
If you adore Winnie-the-Pooh, Austin celebrates Eeyore's birthday on the last Saturday of April, and has since 1963. If you go during the celebration, you'll get to witness a crowd in colorful costumes dance in large circles.
Outdoor activities in Austin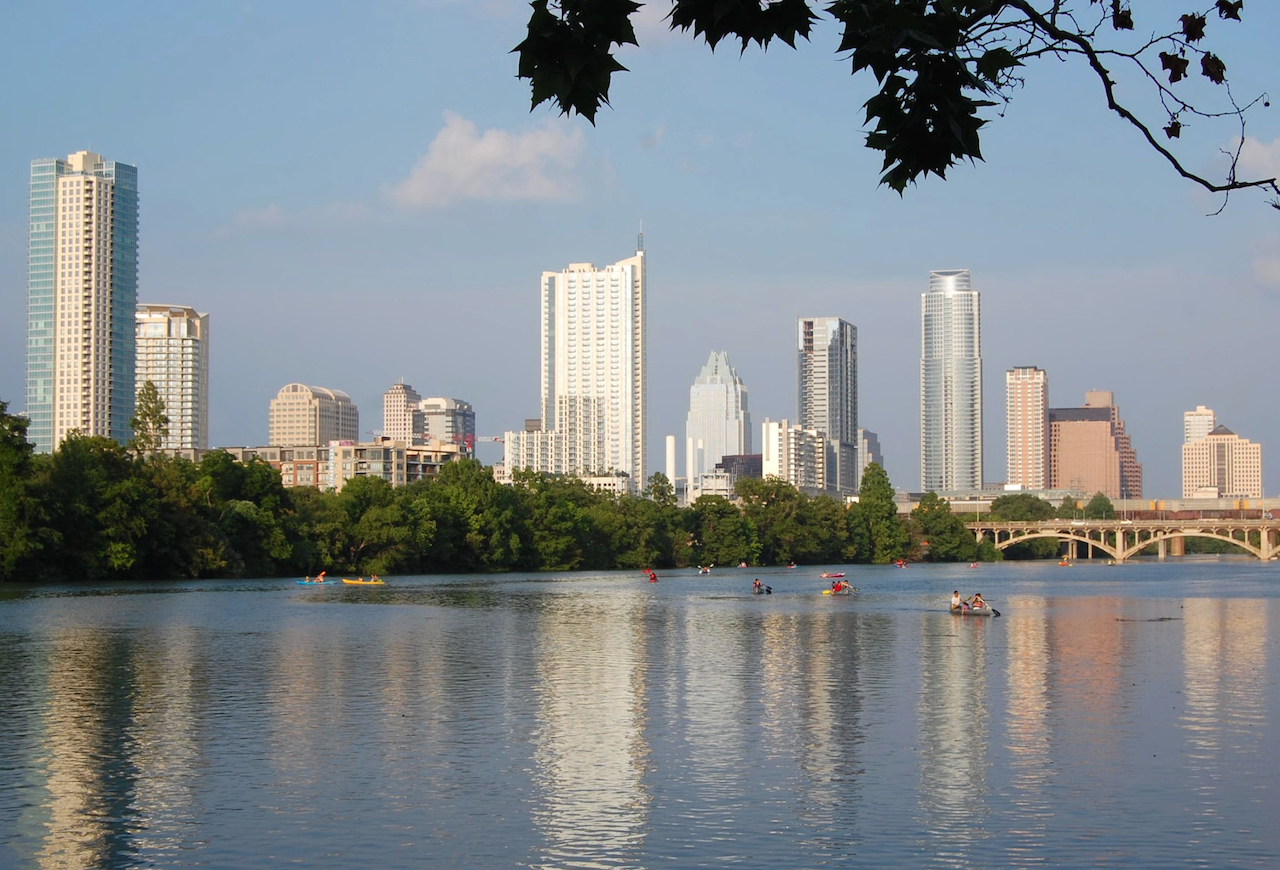 Besides skinny-dipping in Hippie Hollow, Austin has several great options to enjoy the outdoors. Lady Bird Lake, a reservoir on the Colorado River, also offers many trails perfect for hiking and biking.
Burton Creek is excellent for kayaking, tubing and swimming. Barton Springs Pool, an outdoor swimming pool on the grounds of Zilker Park, is filled entirely with water from a nearby natural spring, and is a great spot to chill.
Zilker Park, Austin's most loved park, has beautiful sports fields and lawns for picnics. This park also features several public attractions like the Zilker Botanical Garden, making it perfect to spend a day exploring. The McKinney Falls State Park has several designated hiking trails and scenic routes along the Onion Creek.
Must-visit museums
Blanton Museum of Art
At Bullock Texas State History Museum, you get to learn about Texas' past from a variety of artifacts spanning over 4,000 years of history. The Blanton Museum of Art, one of the world's biggest university art museums, has nearly 18,000 works. This museum highlights art from all over the spectrum, from ancient Greek pottery to abstract expressionism.
Umlauf Sculpture Garden & Museum
At the Umlauf Sculpture Garden & Museum, visitors can explore the outdoor sculpture garden, focusing on the work of American sculptor Charles Umlauf.
Mexic-Arte Museum, another fine arts museum, gives visitors an environment to learn about the Latinx community through the presentation and promotion of traditional and contemporary Mexican and Latinx art and culture.
For an off-the-beaten-path experience, check out the Museum of the Weird. Billed as America's Weirdest Attraction, you get to see oddities like shrunken heads, mummies or, well, anything absurd.
Gay Austin nightlife
Rain Bar
Gay Austin has a variety of scenes. Oilcan Harry's, a favorite place with a young crowd (thanks to the nearby universities), is a fun spot to socialize, drink and enjoy special events featuring RuPaul Drag Race alums. Rain, another bar in the Warehouse District, is an upscale lounge with live music, happy hour and martinis for every night of the week.
Cheer Up Charlie's
The Iron Bear is a chill place for bears and a great spot to meet new friends. Hipsters will want to go to Cheer Up Charlie's, a neighborhood bar that attracts an alternative queer crowd serving cold beer and organic wine to vegan boys.
Highland Lounge
At Highland Lounge, the hottest nightclub in Austin, guys dance to the latest beats by world-renowned DJs, or get entertained by drag royalty like Cynthia Lee Fontaine.
Are you ready for a gay Austin experience?
SaveSave
SaveSave
Austin
Gay Bars
museums
SXSW
Texas
traveling tips